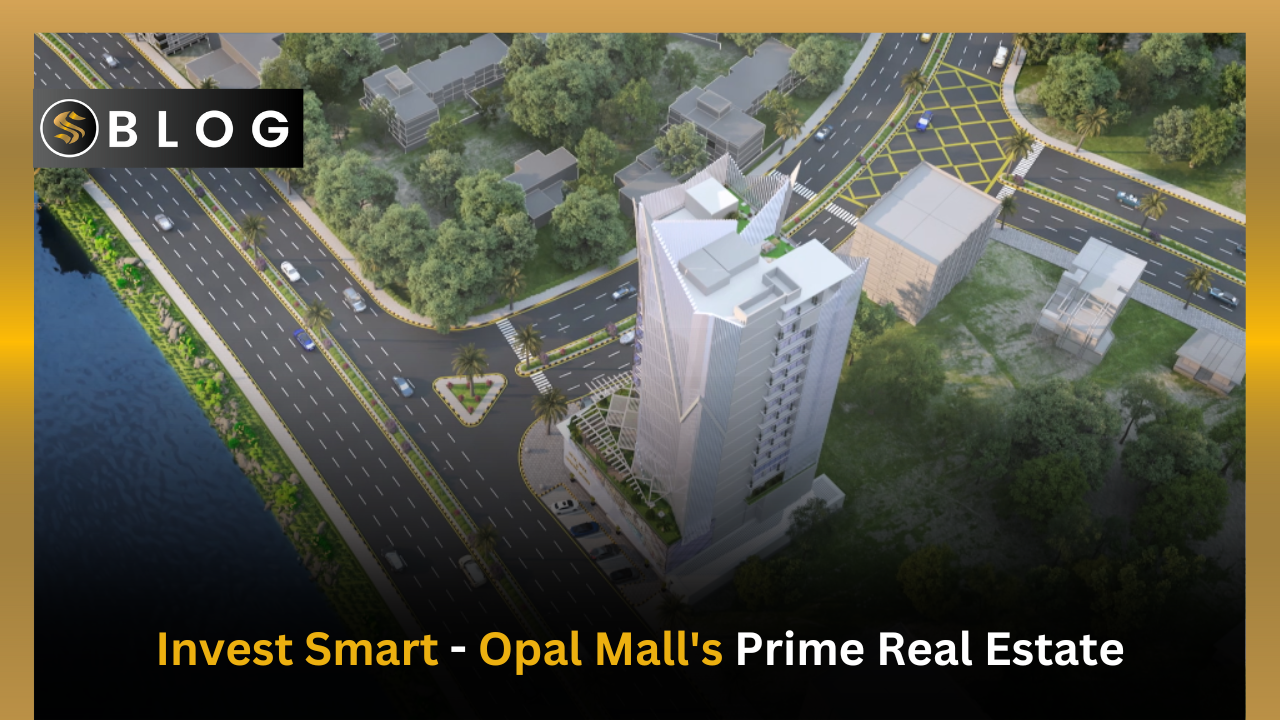 Share This Story, Choose Your Platform!
Prime Location, Prime Living: Opal Mall's Luxury Apartments in Islamabad
Are you in search of the best luxury apartments in Islamabad? Look no further than Opal Mall & Luxury Suites by Sapphire Builders and Associates, the epitome of sophistication and modern living in Bahria Town Islamabad. In this blog, we'll delve into the exquisite features that make Opal Mall the prime choice for those seeking the pinnacle of luxury and a smart real estate investment opportunity.
Opulence Redefined: Opal Mall's Prime Location
Situated at Paradise Commercial Complex, the future Business Hub of Bahria Town, Opal Mall stands tall as the crowning jewel of the region. Boasting 66.6% annual capital gain, Sapphire Builders and Associates have set a benchmark in the market, proving that they are not just builders but creators of thriving communities.
Commercial, Corporate, and Residential Marvel
Opal Mall offers a 21-floor marvel, encompassing three parking floors, four commercial floors, two office floors, nine residential apartment floors, and a top floor featuring ultra-luxury high-tech Penthouses. This mixed-use development project caters to diverse needs, providing an excellent investment opportunity.
Opal Mall Features at a Glance:
– 69 Shops
– 306 ft Height
– 169 Car Parking
– 81 Apartments
– 18 Offices
Unmatched Offices at Opal Mall
Opal Mall is not just about luxury apartments; it's a complete package. The offices at Opal Mall offer a unique experience with discount options, cargo lifts, garbage ducts, and spacious lifts and car parking. The project emphasizes transparency with transferal upon project completion and an atrium in the commercial segment.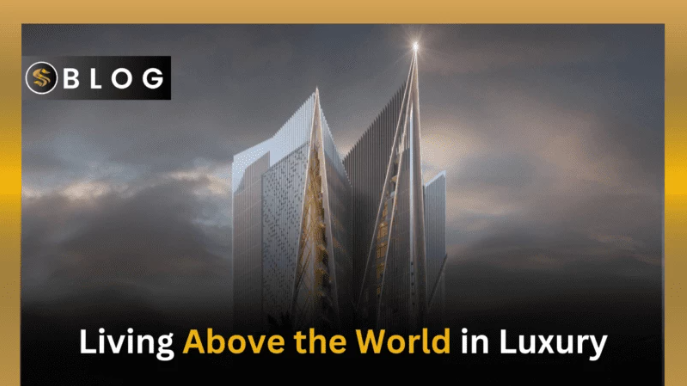 You May Also Read
Living The High Life – A Guide To Penthouses
Luxurious Living: Opal Mall's Residential Offerings
Opal Mall & Luxury Suites presents a range of strategically designed residential units, including 1 to 2 bed apartments and two ultra-luxurious penthouses. The distinctive 13 ft ceiling height, premium material finishes, laminated floors, exquisite bath fixtures, firefighting equipment, smoke detectors, and automatic sprinkler systems ensure a living experience like no other.
Distinctive Features of Residential Units:
– 13 ft Ceiling Height
– Premium Material Finishes
– Laminated Floors
– Exquisite Bath Fixtures
World-Class Amenities for Opal Residents
Opal Mall takes pride in providing world-class amenities such as gym and fitness facilities, a climate control system, high surveillance, top-class escalators, a 63 ft high atrium, renowned brands on commercial floors, well-lit apartments, and ultra-modern kitchens. The technological infrastructure is top-notch, incorporating louvers and perforation to enhance both functionality and aesthetics.
Prime Location for Easy Accessibility
Conveniently located at Plot no.95-F, Bahria Town Paradise Commercial Complex Islamabad, Opal Mall ensures easy accessibility, being just 300 meters away from the main gate Phase 4 GT-Road. Spacious lifts and car parking add to the satisfaction of the residents.
Opal Mall in Numbers
– Construction in Process
– Area: 6.511 Kanal
– Type: Residential Apartments, Office Spaces, Commercial Units
Invest Wisely with Sapphire Builders and Associates
To secure your unit at Opal Mall & Luxury Suites, a 35% down payment is required. The project stands out from the competition, offering the largest covered area and a relatively lower price per square feet. The use of cutting-edge technologies like perforation and louvers showcases Opal's commitment to comfort, energy efficiency, and aesthetic appeal.
Frequently Asked Questions:
Number of Floors and Parking Spaces:

Opal Mall boasts 21 floors with 3 basements, lower ground, ground to 4th-floor commercial area, and 5th to 15th residential floors. Three basements dedicated to parking accommodate 145 cars.

Covered and Saleable Area:

Opal Mall covers 29,299.5 sq.ft, with a saleable area of 141,021 sq.ft.

Location:

Plot no 95-F, Paradise Commercial, Bahria Town, Islamabad.
In Conclusion: A Lifestyle Beyond Compare
Opal Mall & Luxury Suites by Sapphire Builders and Associates transcends the realm of a conventional residential and commercial project; it is a lifestyle choice. Nestled in the heart of Islamabad, this architectural marvel is more than just a structure—it's a testament to luxury living. The prime location, coupled with unparalleled amenities and an unwavering commitment to quality, positions Opal Mall as the epitome of the best luxury apartments in Islamabad and a lucrative investment opportunity.
Don't miss the chance to secure your spot and become part of this extraordinary community! Whether you seek a high-end residence or a wise investment, Opal Mall & Luxury Suites caters to both. Join the Sapphire Family and embark on a journey where opulence meets practicality.
But that's not all! Sapphire Builders and Associates have yet another gem in their portfolio, nestled in the enchanting landscapes of Murree.
Introducing Oak Vista: Your Gateway to Tranquil Living
Oak Vista, located in the heart of the tourist haven, Murree, offers an unrivaled living experience. Surrounded by a natural reserve and equipped with the latest technological amenities, Oak Vista provides residents with premium luxury real estate. The breathtaking views of Murree Valley make it the quintessential place to invest in property in Pakistan.
As you consider the finest options in real estate, let Oak Vista be your choice for a tranquil and luxurious lifestyle. With Sapphire Builders and Associates, excellence follows, ensuring that your investment not only meets but exceeds your expectations.
Choose Opal Mall & Luxury Suites and Oak Vista—where luxury, location, and lifestyle converge seamlessly. Your dream home and investment await!