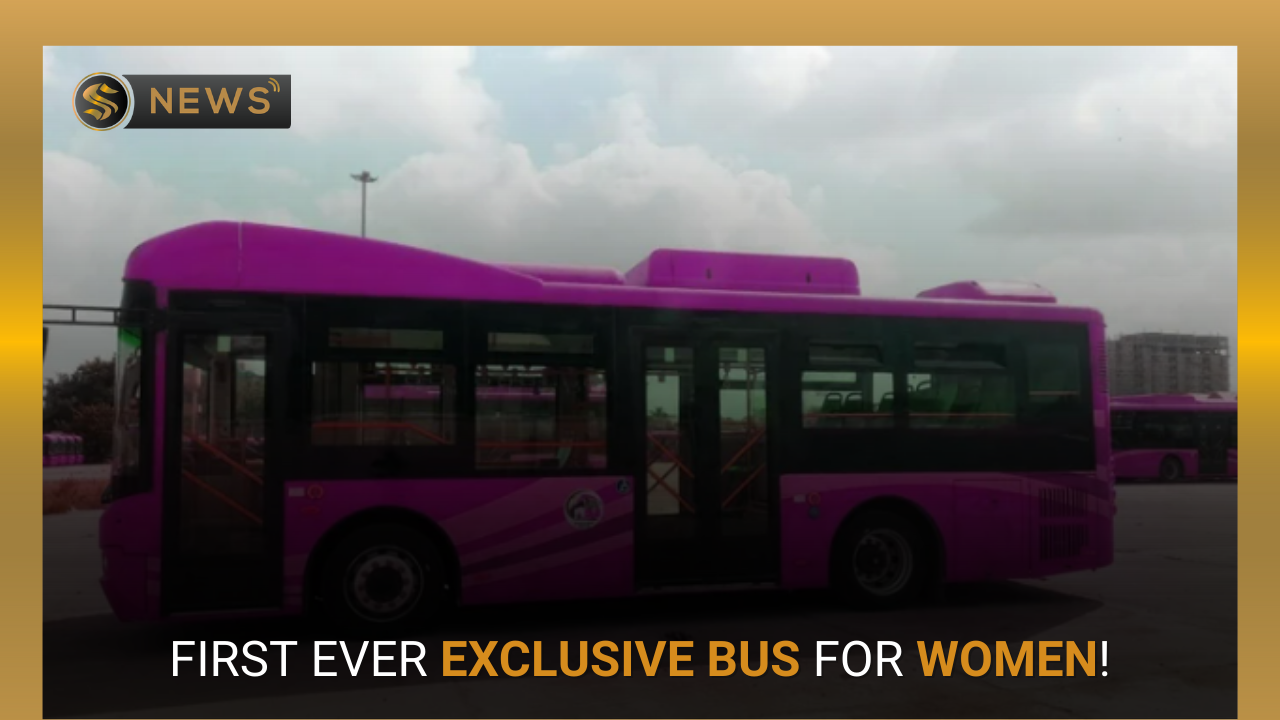 Share This Story, Choose Your Platform!
Pink Bus Service to Start Operating in Karachi
The Sindh Mass Transit Authority was successful in making all the women in the city happy on Wednesday, by launching a secure, practical, inexpensive, and pleasant Pink People's Bus Service at Frere Hall, in the city. The motif was pink, and the tagline was "women empowerment."
Beginning with eight buses, a single route will run from Model Colony, Malir to Tower via Sharea Faisal, from 7am to 10pm. The dedicated bus service will run every 20 minutes during morning and evening rush hours, and every hour the rest of the time.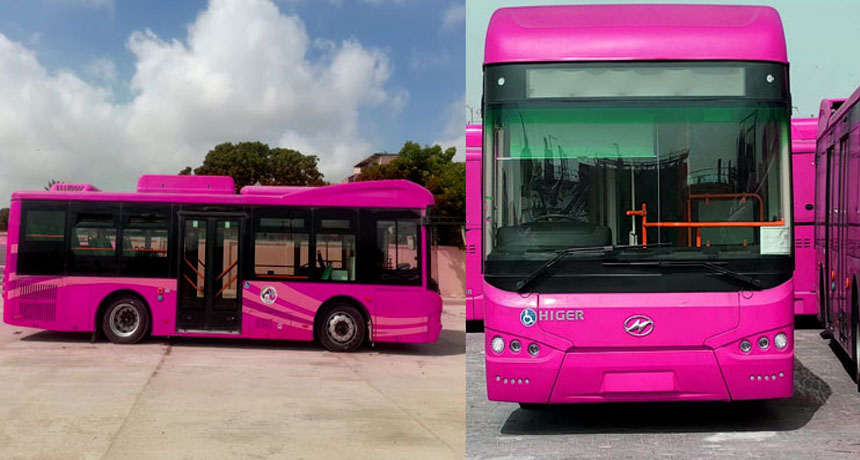 The fare is just Rs. 50, making it the most convenient commuting option for everyone including office-going women, college and university students, and commuters.
According to Sohaib Shafiq, the project director of the Pink Vehicle Service, cameras have been put inside the bus, and the bus also includes female conductors, with the goal of ensuring the protection of these women.
Several famous ladies joined other women in the city in celebrating the start of the bus service. One of such names included Sharmeen Obaid-Chinoy, an Oscar winner, who praised the Sindh government's move.
In large cities generally, and particularly in cities where women are encouraged to pursue careers, public transit is crucial for women. For the women of Karachi, today is a great day, she stated on the event. Women-only service launched; through February 7th, now they can ride pink buses for everyday commute.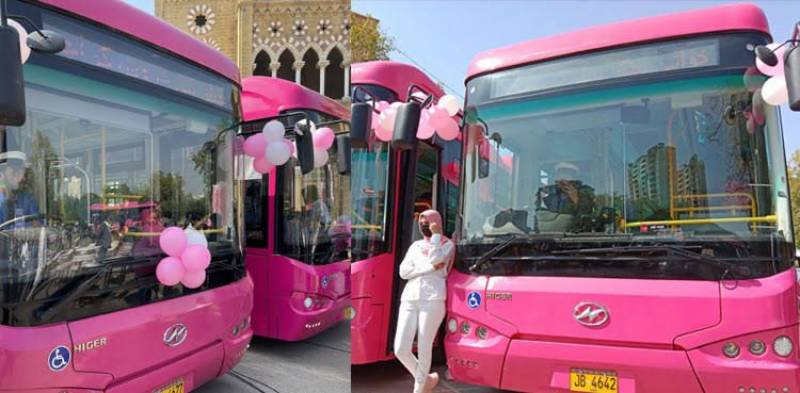 Marvi Mazhar, an architect and researcher, claimed that the bus system was a fantastic means of communication for city planning. Additionally, she urged the government to launch a pink bus service for women to travel between islands and to extend this bus service to additional cities as well.
Making it simple for women to commute will significantly boost the nation's economy, according to the actor, Ushna Shah. Girls will be confident enough to attend their schools, colleges, and universities. It's great for our economy if they feel secure enough to work. Therefore, this tiny stride forward for women will be a tremendous leap forward for all Pakistanis, she remarked.
Leader of the Pakistan People's Party, Sharmila Farooqui recalls Benazir Bhutto's era as prime minister. She was a founding member of the First Women's Bank and the First Women's Police Station. She thanked her leadership and remarked, "PPP has always thought about women's rights and the empowerment of women.
You May Also Read
CDA Launches Bhara Kahu to Murree Bus Service for Tourists
The bus service, according to Sindh Labor Minister Saeed Ghani, is desperately needed. So many of our daughters travel by public transportation to their places of school or employment, despite the fact that they are uneasy or unsafe there.
However, these buses would suddenly change the game for them, he said. He continued, they'll feel confident and at ease while they go about their business. He added that although the bus now only has male drivers, he has asked the NRTC to train female drivers.
In Tharparkar, we have women operating enormous dump trucks, therefore they can also be operated by women. They will be replaced by men as soon as we have trained female drivers, he said.
The minister concluded by announcing that women would be permitted to ride the Pink Bus for free, without having to pay a fare, for its initial seven days of service in the city, until February 7th.
All of the attendees at the inauguration enjoyed watching Sharmila Farooqui get into one of the pink buses afterwards and take it for a spin.