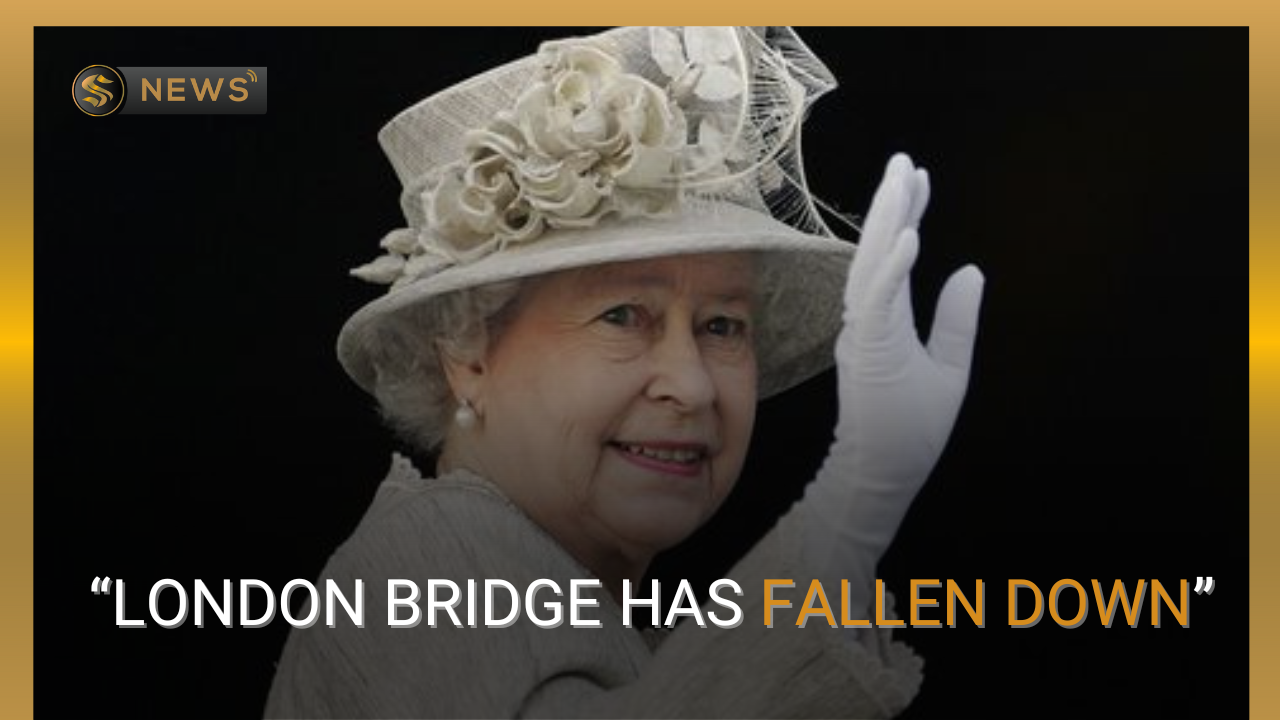 Share This Story, Choose Your Platform!
Queen Elizabeth II's extensive reign was characterized by her strong sense of responsibility and determination to devote her life to the throne and her people. As British power weakened, society altered drastically, and the monarchy's very function was questioned. She came to represent the one constant in a world that was changing quickly.
Given that no one could have predicted that she would inherit the throne at the time of her birth, her success in preserving the monarchy through such difficult days is impressive. Elizabeth Alexandra Mary Windsor, the first child of Albert, Duke of York, the second son of George V, and his duchess, the former Lady Elizabeth Bowes-Lyon, was born on April 21, 1926, in a home near Berkeley Square in London.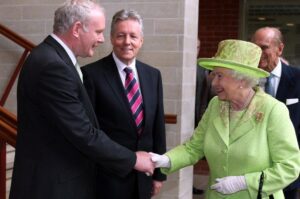 Obstacles
Her desire to marry Prince Philip was hampered after the war by a number of obstacles. The King did not want to lose his beloved daughter Queen Elizabeth, and Philip had to fight against the prejudice of a society that could not accept his immigrant lineage.
However, the couple's wishes were honored, and on November 20, 1947, they tied a not at Westminster Abbey. Philip, now the Duke of Edinburgh, continued to be a naval officer on active duty. A brief posting to Malta, allowed the young couple to experience a somewhat typical existence.
Charles, their first child, was born in 1948, and his sister Anne followed in 1950.
Personal Attacks
Elizabeth, who was 25 at the time, along with Philip left for a trip abroad in January 1952. Despite medical advice, the King traveled to the airport to say goodbye to the newlyweds. Elizabeth could not see her father again after that While visiting a wildlife lodge in Kenya, Elizabeth learned of the King's passing. The new Queen then quickly flew back to London.
Despite Prime Minister Winston Churchill's objections, her coronation in June 1953 was broadcast on television, and millions of people gathered in front of TVs, many of them for the first time, to witness Queen Elizabeth II take her oath. The Coronation was heralded by pundits as the beginning of a new Elizabethan era while Britain continued to suffer from post-war hardship.
From "Monarchy" to "The Royal Family"
When Harold Macmillan resigned as Prime Minister in 1963, the Queen was once again at the center of a political controversy. She took his suggestion and named the Earl of Home as the new head of the Conservative Party although the Conservative Party was still establishing a method for selecting a new leader.
It was a challenging period for the Queen. Constitutional accuracy and a wider separation of the monarchy from the current administration were the defining characteristics of her reign. She took her rights to be informed, advised, and warned seriously, but she did not try to go beyond them.
By the late 1960s, Buckingham Palace had come to the conclusion that affirmative action was required to portray the Royal Family in a manner that was both, less formal and more approachable. In Margaret Thatcher, Britain's first female Prime Minister, two years later there were rumours of awkward interactions between the female head of state and female head of government.
Death of Diana, the Princess of Wales
Britain attempted to maintain a reassuring presence as she searched for a new destiny and occasionally managed to brighten serious situations with a quick smile. She cherished becoming a national emblem more than any other role.
The loss of Diana, the Princess of Wales, in a car accident in Paris, in August 1997, however, caused the monarchy to be rattled and the Queen to face unexpected criticism.
The Queen was hesitant to deliver the attention that she had always attempted to do during important national events when the public flocked to the palaces in London with floral tributes. She eventually went on live television to honour her daughter-in-law and to promise that the monarchy would change.
Losses and Celebrations
The Queen Elizabeth Golden Jubilee celebrations in 2002 were overshadowed by the deaths of the Queen's Mother and Princess Margaret.
Even after all these happening about the future monarch, people still gathered in the evening of Jubilee, in the Mall that is located in front of the Buckingham Palace.
Thousands of well-wishers lined Windsor's streets in April 2006 as the Queen celebrated her 80th birthday by going on an informal walkabout. Additionally, she and Prince Philip had a service at Westminster Abbey in November 2007 to commemorate their 60 years of marriage.
In April 2011, the Queen celebrated yet another joyous event by attending the nuptials of her grandson, William, Duke of Cambridge, to Catherine Middleton. She made history when, in May of that year, she became the first British Queen to travel an official business trip to the Irish Republic.
She urged patience and understanding while mentioning "things we wish had been done better or not at all" in a speech that she began in Irish.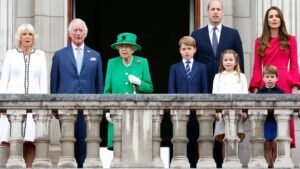 Queen Elizabeth's The Day of Demise
Queen Elizabeth II, who ruled the UK for 70 years, passed away at Balmoral at the age of 96. At her Scottish estate, where she had spent the majority of the summer, she passed away peacefully on Thursday afternoon. Buckingham Palace is now crowded with a group of sad royal admirers following a news report of Queen Elizabeth's dying. According to social media users, the vista from outside Buckingham Palace has taken followers on an "emotional rollercoaster" around the world.