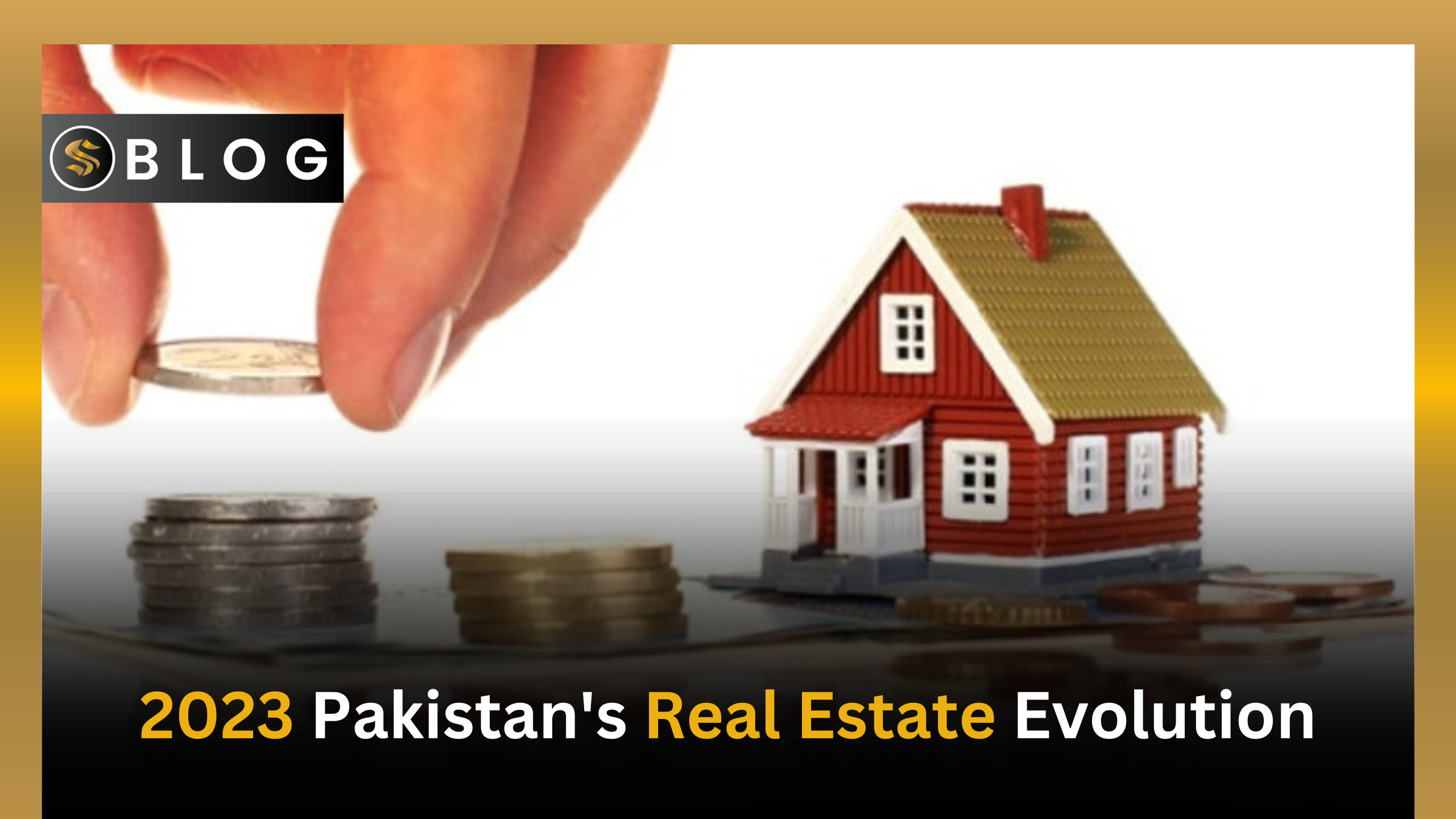 Share This Story, Choose Your Platform!
Discovering the Best of Real Estate Investment in Pakistan with Sapphire Builders and Associates
The year 2023 promises exciting growth opportunities in many sectors around the world. Particularly in Pakistan, the real estate market is one of those sectors shining the brightest. Pakistan's real estate market is demonstrating an impressively steady growth rate, even amidst global challenges such as the pandemic. As international and local investors scout for profitable ventures, there's no better time than now to delve deep into the promising world of real estate in Pakistan.
 The Pulse of Pakistan's Real Estate in 2023
The World Bank's recent report on Pakistan's real estate scenario sheds light on the significant growth potential the sector holds. After agriculture, real estate stands as the second-largest employer, a testament to its expansive reach and impact on the country's economy. The projection of a 2.3% growth for 2023 further accentuates the sector's importance and appeal to investors.
There's an evident pattern in the evolving real estate trends in Pakistan:
Affordable Housing:

A burgeoning population and accelerating urbanization have heightened the demand for affordable housing. As cities expand, the need for reasonably priced homes becomes even more pivotal.

International Interest:
The promising prospects of Pakistan's real estate are drawing the attention of foreign investors. The appeal is manifold: strong returns, a steadily growing market, and the rise of innovative real estate projects.
A Tale Of Converting Our Clients To Our "Family!"
 Sapphire Builders and Associates: Pioneering Exceptional Real Estate Projects
As one ventures into the realm of real estate investment in Pakistan, it's crucial to align with pioneers who understand the market's nuances. Sapphire Builders and Associates, with their clear vision of educating customers and presenting the best investment opportunities, emerges as a forerunner.
Here's a closer look at three of their ongoing projects that epitomize luxury, trust, and strategic investment:
Oak Vista:

Imagine waking up to the ethereal views of the Murree Valley every morning. Oak Vista offers just that and much more. Nestled amidst a pristine natural reserve, Oak Vista promises a living experience like no other. Its prime location in the heart of the tourist hotspot, Murree, and the coveted TMA (Tehsil Municipal Administration) approval make it a top choice for discerning investors.
Opal Mall:

Set to redefine the skyline of Bahria Town, Islamabad, Opal Mall & Luxury Suites is an ambitious project by Sapphire Builders and Associates. Located in the future business hub – the Paradise Commercial Complex, Opal Mall will stand as the tallest building in Bahria Town Phases 1 to 6. The promise of luxury apartments and a thriving commercial space makes it a magnet for elite investors.
Omega Mall:

Situated in Police Foundation PWD, Omega Mall & Executive Suites is an architectural marvel spread over 2 Kanal (10890 sq ft). It boasts of modern office spaces, a mega store, and luxury suites designed to meet and exceed contemporary living standards.
 An Invitation to Overseas Pakistanis
The current landscape of Pakistan's real estate market is ripe with potential. To our overseas Pakistani community, this is the optimal time to redirect your investments toward the flourishing real estate scene in your homeland. With trusted partners like Sapphire Builders and Associates, your journey will be seamless, transparent, and rewarding.
In conclusion, as 2023 unfolds, investing in real estate in Pakistan is not just an option; it's the most strategic move for any discerning investor. With groundbreaking projects and unparalleled expertise, Sapphire Builders and Associates beckon you to partake in this promising journey. Secure your future, embrace luxury, and witness unmatched returns with the best in the business.