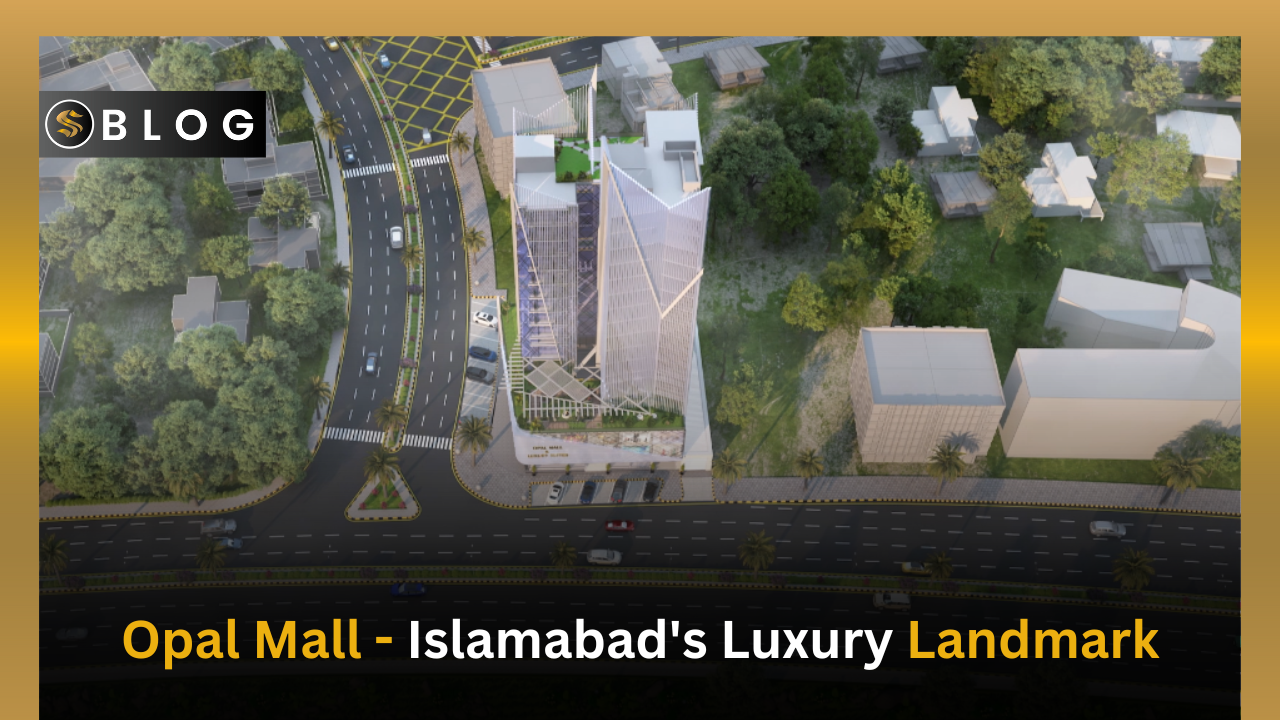 Share This Story, Choose Your Platform!
Reliable Real Estate Investment in Islamabad: Dive into Opal Mall & Luxury Suites
Thinking about a promising real estate investment in Islamabad? Look no further than the Opal Mall & Luxury Suites. Developed by the renowned Sapphire Builders and Associates, this landmark project shines brightly as a beacon of luxury and opportunity in the city's skyline.
Why Choose Opal Mall & Luxury Suites?
Prime Location:
Nestled in the heart of Bahria Town, Islamabad, Opal Mall stands tall as the tallest building from Phase 1 to Phase 6. And with its convenient 300 meter proximity to the main Phase 4 GTRoad gate, accessibility is a breeze.
 Remarkable Returns:
With an astounding 66.6% Annual Capital Gain, especially in tough economic times, Sapphire Builders and Associates have truly set the bar high. It's not just an investment; it's a growth opportunity.
 Diverse Spaces:
69 unique shops for a retail adventure.
81 luxury apartments, a blend of comfort and style.
18 state of the art offices, perfect for business endeavors.
A spacious parking lot with room for 169 cars.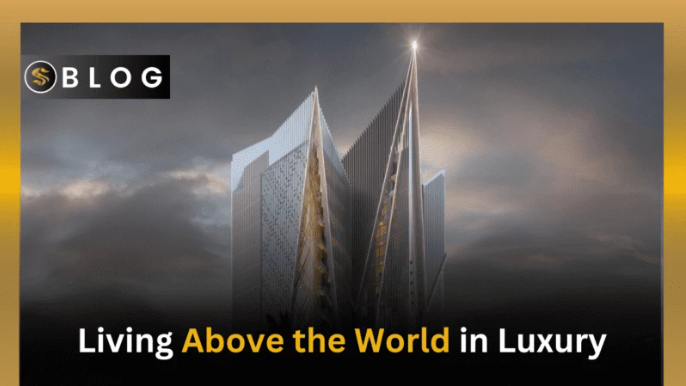 You May Also Read
Living The High Life – A Guide To Penthouses
Key Features & Amenities:
 Customization Options:
Tailor your space to fit your unique needs.
 WorldClass Amenities:
Spacious, high speed lifts for smooth movement.
Round The Clock top tier security for peace of mind.
Children's play area, ensuring the little ones aren't left out.
Modern fitness center to keep you in shape.
Refreshing swimming pool to unwind and relax.
Dedicated cargo lifts and efficient garbage ducts.
Expansive atrium, elevating the commercial segment's appeal.
 Future Business Hub:
Positioned in Bahria Town's upcoming business hub, the mall promises a future bustling with opportunities.
 Unwavering Quality Commitment:
Using the best design teams, the latest tech like Louvers and perforation, and a stringent three tiered monitoring process, quality is a guarantee, not just a promise.
Experience Opal's Commitment to Elevated Living:
Opal Mall & Luxury Suites isn't just another project; it's a lifestyle statement. Every apartment boasts natural daylight, expansive rooms, and contemporary kitchens. Plus, with flexible payment options, your dream space is within reach.
In Conclusion:
Sapphire Builders and Associates: Leading the Real Estate Revolution
Sapphire Builders and Associates aren't just any real estate and construction company. They've earned their reputation as the best in Rawalpindi and Islamabad. Their unmatched dedication to excellence is evident in the three groundbreaking projects they're currently spearheading:
Oak Vista:
Location:
Positioned in the heart of the renowned tourist resort, Murree.
 Experience:
Living here is like unwrapping a gift of nature every day. Nestled next to a natural reserve and equipped with the latest amenities, Oak Vista offers its residents a slice of premium luxury real estate they truly deserve.
Unique Selling Point:
With views that take your breath away, overlooking the expansive Murree Valley, it stands as one of the best property buying choices in Pakistan.
Omega Mall & Executive Suites:
 Location:
Strategically located in Police Foundation PWD.
Features:
This project boasts state of the art office spaces, a mega store, and luxury suites. Whether you're looking for one bed or two bed flats for rent in Islamabad, Omega Mall has it all. Every suite is crafted to match the highest living standards, sprawling over an area of 2 Kanal (10890 sq ft).
Conclusion:
When it comes to reliable real estate investment in Islamabad, Opal Mall & Luxury Suites stand as the pinnacle. But it's not just about one project; it's about the trusted expertise of Sapphire Builders and Associates. Nestled in the promising Bahria Phase 4 investment opportunity, Opal Mall perfectly combines top tier construction with an unmatched location. As you look towards the future of real estate, make the bright choice with Opal Mall & Luxury Suites, and step into a more luxurious tomorrow.