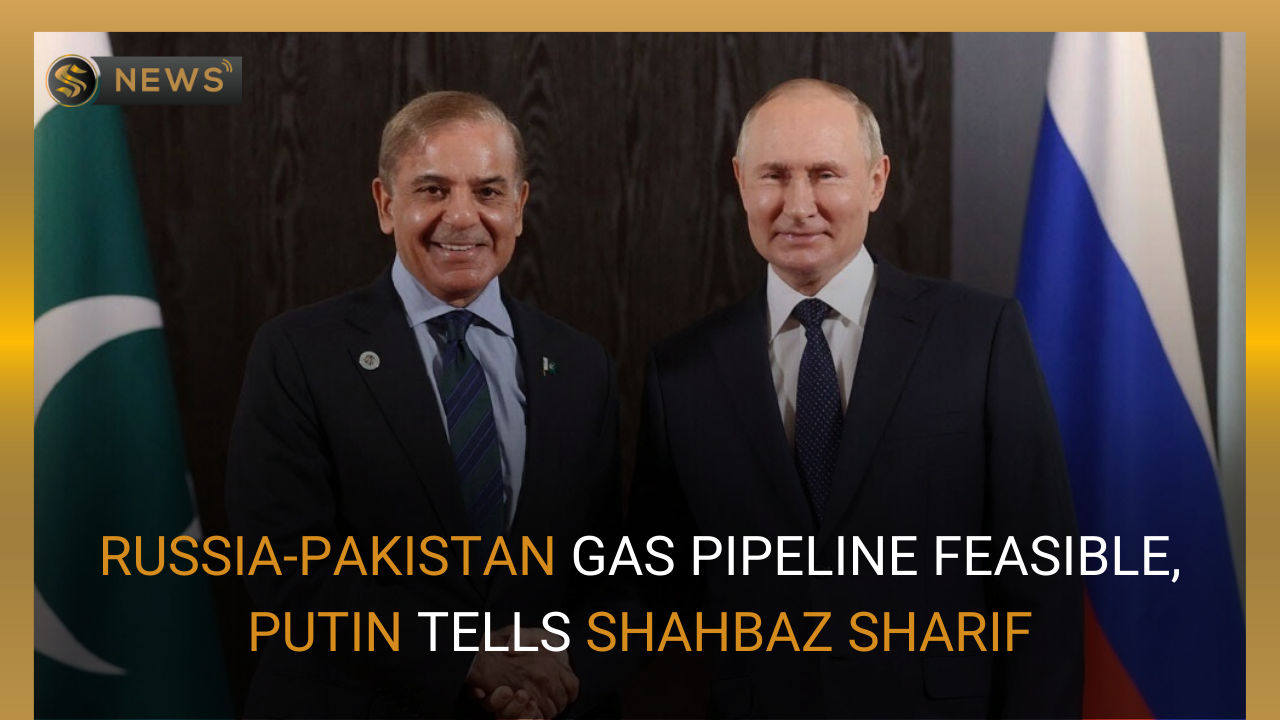 Share This Story, Choose Your Platform!
President Putin, and Prime Minister Shehbaz Sharif met. Russian President Vladimir Putin stated on Thursday that a pipeline for the supply of gas to Pakistan is feasible and that some of the required equipment is already in place. On the sidelines the high level of the SCO conference in Samarkand, Uzbekistan.
The high-level discussion took place after Shehbaz Sharif travelled to Uzbekistan for a two-day visit from September 15th to 16th, to attend the SCO's Council of Heads of State (CHS) annual conference.
THE SCO SUMMIT
Shavkat Mirziyoyev, the president of Uzbekistan, presided over the SCO summit, which focused on critical global and regional concerns like climate change, food and energy security, and sustainable supply chains.
The SCO leaders also ratified contracts and papers that would outline the future course of cooperation among the group members. The prime minister met participating leaders separately during the Council of Heads of State gathering, in addition to attending the summit.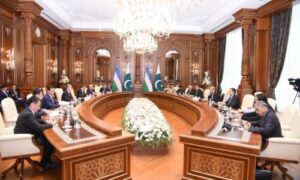 A DETAILED CONVERSATION BATWEEN Shehbaz Sharif & Putin
Putin said he would like to highlight that he views Pakistan as a crucial ally in both Southeast Asia and all of Asia. He is happy that the two countries relations are progressing in a very positive way.
"I'd like to start our discussion by offering my condolences for the deaths caused by the recent natural catastrophes and severe flooding in Pakistan. We are prepared to assist your people on our end. We have sent the required humanitarian aid there, and are prepared to assist you in setting up for more, for the flood victims."
"As I've mentioned, our relationships are progressing quite well and in a variety of ways. The first area worth mentioning is relations in trade and economy. Unfortunately, the epidemic has reduced our trade a little bit, but Karachi will host the next intergovernmental commission conference this fall." President Putin expressed his hope that colleagues from both sides would discover innovative ways to not just revive but also expand their bilateral trade.
He declared, "there are issues we need to address, and we anticipate success in a number of areas, including energy and train transportation. Pakistan Stream gas pipeline project, which entails developing the infrastructure required for the supply of LNG, is one of several fascinating and substantial initiatives."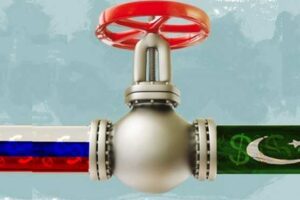 "We must resolve the Afghan issue," he remarked. "There are issues with political stability there, but I'm optimistic that they can be resolved as well since we get along well with the Afghan people. I also consider Pakistan's capacity to affect the circumstances there."
"We can carry out a lot of other exciting projects. We will make every effort to keep up the cheerful attitude at work, President Putin stated." President Putin was thanked by Prime Minister Shehbaz Sharif, who added that it was an honor and a pleasure to meet him. Additionally, he thanked President Putin for his message of sympathy.
Shehbaz Sharif stated, "Pakistan has seen unprecedented torrential rains that have caused disastrous floods that have damaged the entire nation and effected 33 million people, resulting in 1,400 fatalities, including hundreds of children. Million acres of rice, cotton, and sugar cane have all been destroyed. Millions of homes have suffered partial or complete destruction.
Shehbaz Sharif further continued, "We aim to develop our relationships with Russia with complete passion and commitment. This mutual cooperation, understanding, and promotion of commerce, investment, and other areas like gas pipelines will benefit Pakistan. A protocol that we had agreed upon in 2016–2017 needs to be carried out. Unfortunately, for whatever reason, it couldn't be, but I am aware of Russia's potential and how Pakistan must get profit from it, for our own sake."
"We must strengthen our bonds even further. The volatility in the world economy has made it necessary for more collaboration among the SCO member states and we must continue to strengthen our ties in the fields of energy, trade, investment, and strategic domains." According to him, the SCO goal represents the aspirations of 40% of the global population.
Following his meeting with Putin, the prime minister met privately with Emomali Rahmon, the president of Tajikistan. The two presidents had extensive discussions about both regional and international issues as well as all aspects of mutually beneficial bilateral cooperation.