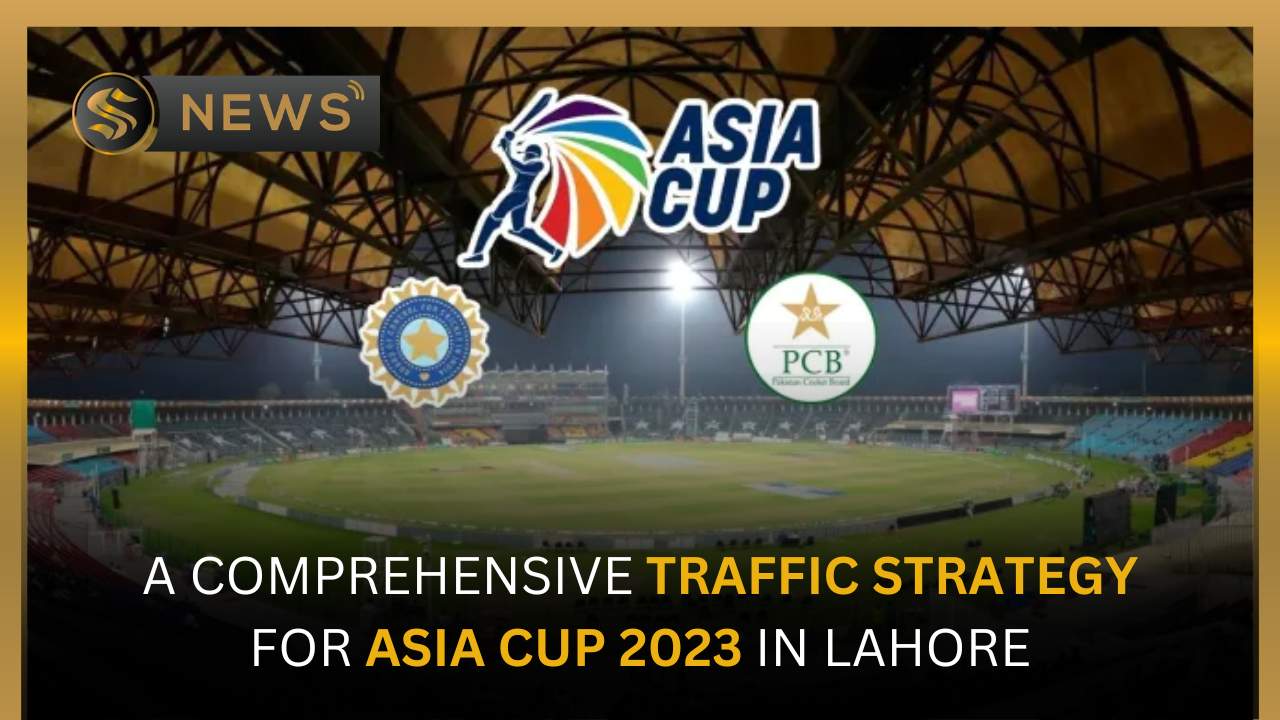 Share This Story, Choose Your Platform!
A Comprehensive Traffic Strategy for Asia Cup 2023 in Lahore
Lahore, known for its vibrant culture, rich history, and undying love for cricket, is buzzing with excitement as the Asia Cup 2023 nears. The city, often referred to as the heart of Pakistan's cricketing passion, is preparing to host a series of One Day International (ODI) matches at the illustrious Gaddafi Stadium. To ensure that both the residents and visitors have a seamless experience, the city's authorities have outlined comprehensive traffic and security plans.
 Match Dates and Team Arrivals
Asia Cup 2023 is more than just a cricket series; it's a celebration of the sport loved by billions. The city is set to witness cricketing magic on September 3, 5, and 6. The arrival of the Afghanistan cricket team added to the city's anticipation, with a grand welcome led by Lahore's dedicated traffic police. The meticulous planning ensured that the team's transition from the Lahore Airport to their accommodation was smooth, reflecting the city's commitment to the sport and its guests.
 Traffic and Movement Plans: A Deep Dive
Ensuring fluidity in a city's traffic, especially during large events, requires careful planning. Lahore's Chief Traffic Officer (CTO) has left no stone unturned in this regard. The primary goal? Minimal disruptions and maximum safety.
While roads in the vicinity of the Gaddafi Stadium, like the Mall Road, Jail Road, Canal Road, Ferozepur Road, and Main Boulevard Gulberg Road, will be operational, certain measures have been put in place to ensure smooth transit for the cricket teams. Special routes have been designated for them, and although the roads will be closed during their transit, these closures are designed to be extremely brief. The city authorities prioritize the everyday life of its residents, ensuring that the closures won't hamper their daily routines.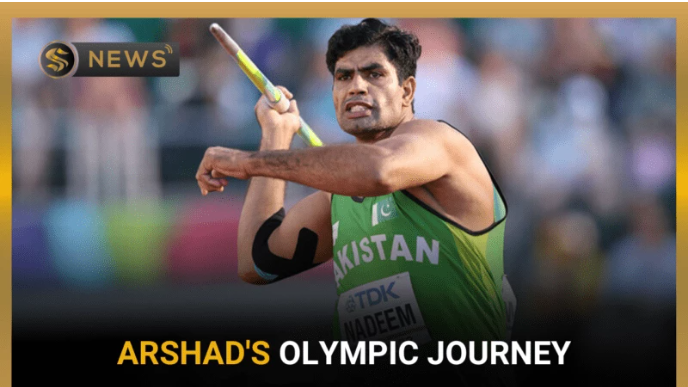 You May Also Read
Arshad Nadeem Triumphs – Paris Olympics & World Championship Entry
 Parking, Facilities, and Spectator Comfort
Anticipating a massive influx of cricket fans, ample arrangements have been made. Designated parking areas have been earmarked at the Government College for Boys, Liberty Parking Area, and LDA Sunfort Hotel Parking. To ensure orderliness and prevent any potential parking-related issues, a fleet of 20 forklifts and three breakdown vehicles are ready for deployment.
Moreover, recognizing the importance of crowd management, a robust team comprising ten DSPs, 110 traffic inspectors, and a whopping 2,000-plus traffic personnel will be at the helm of affairs. Their main aim? To guarantee a smooth flow of vehicles and address any traffic bottlenecks swiftly.
Keeping the Public Informed: Staying Connected
Communication is crucial, especially during large-scale events. Citizens and visitors are being encouraged to make use of the Rasta app to stay updated on traffic patterns and advisories. For those who like their updates auditory, Rasta FM 88.6 is their go-to source for real-time traffic information.
 A Glimpse into Lahore's Preparation Ethos
It's not just about managing traffic – it's about offering an experience. Lahore, with its extensive preparations, aspires to not only successfully host the Asia Cup matches but also to provide an unforgettable experience for everyone involved, from the players and officials to the fans pouring in from various parts of the country and the world.
A Special Mention: Sapphire Builders
Amidst the cricketing frenzy, it's essential to acknowledge the pillars that contribute to the city's growth. Sapphire Builders and Associates stands tall in this regard. This esteemed real estate and construction agency doesn't stop at building infrastructures; they shape dreams. Sapphire Builders prides itself on imparting invaluable education to their customers. Their belief? Every home or business space is an investment, both emotionally and financially. With a commitment to providing top-notch real estate consultancy, they ensure their clientele make decisions that stand the test of time. Their dedication to their clients' betterment and the city's growth mirrors Lahore's passion for excellence in every field.