Share This Story, Choose Your Platform!
Winter Land – Pakistan's First Indoor Snow Park Launched in Lahore
As winter sweeps across Pakistan, Lahore's landscape is transformed into a picturesque wonderland, adorned with a magical carpet, pristine snow. But what if you could experience the thrill and beauty of winter all year round, regardless of the season or the scorching heat outside? Well, now you can! Thanks to the grand unveiling of Winter Land, Pakistan's first-ever indoor snow park.
Nestled in the heart of Lahore, this captivating destination promises an enchanting escape from the sweltering temperatures, transporting visitors into a world of snow-covered adventures, frosty delights, and endless fun. Get ready to immerse yourself in a wintery wonderland like no other as we embark on an exhilarating journey through Pakistan's most anticipated and extraordinary attraction – Winter Land.
Temperature
The temperature of the Winter Land drops to a bone-chilling -10 degrees Celsius.
Celebrity Studded Event
Here, Winter Land, the world's first indoor snow park, has officially opened, providing the city a novel and thrilling experience. Distinguished individuals from the entertainment business and many other fields attended the much-anticipated event, which was a huge success. Their attendance gave the event an extra dash of distinction and excitement.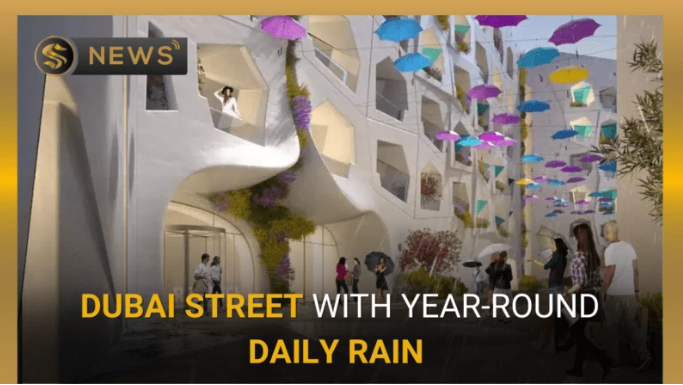 You May Also Read
Inside The Dubai Street Where It Rains Every Day Of The Year
The snow-covered landscapes and snow-based activities, which offer a variety of attractions designed to create enduring memories for both people and families, were visible to all the celebrities who visited.
Offerings
Residents and visitors can find a one-of-a-kind retreat in Winter Land to escape the oppressive summer heat or to enjoy an outstanding adventure at any time of year. With its unveiling, it gives residents of Lahore the chance to discover a world of winter magic right in their own city.
Analysis
In conclusion, the launch of Winter Land, Pakistan's first indoor snow park in Lahore, has opened up a whole new realm of possibilities for both locals and tourists, alike. With its enchanting snow-covered landscapes, exhilarating activities, and frosty delights, Winter Land offers a unique escape from the scorching heat and allows visitors to experience the magic of winter throughout the year.