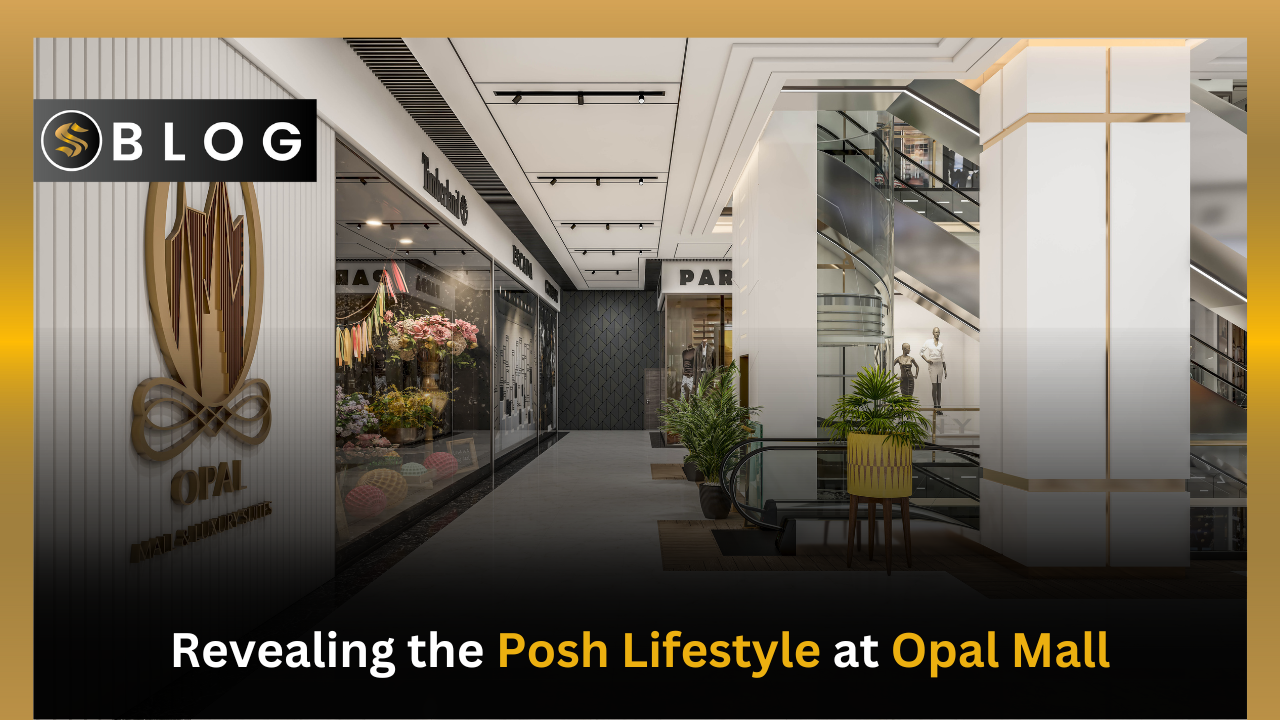 Share This Story, Choose Your Platform!
Opal Mall: Your Gateway to the Best Architectural Design in Islamabad
Opal Mall & Luxury Suites, the flagship project by Sapphire Builders and Associates, emerges as the epitome of sophistication in Islamabad's architectural landscape. Nestled strategically in Plot no.95-F, Bahria Town Paradise Commercial Complex, this development seamlessly intertwines luxury and functionality, positioning itself as the best architectural design in Islamabad.
 Opal Mall: A Visionary Marvel
Opal Mall, reaching a soaring height of 306 feet, is poised to be the crowning jewel in Bahria Town Phase 1 to Phase 6. This avant-garde architectural gem is strategically situated in the future business nucleus of Bahria Town, Islamabad, at Paradise Commercial Complex. Achieving a remarkable 66.6% annual capital gain in the most challenging economic year is a testament to Opal Mall's unparalleled success.
Commercial, Corporate, and Residential Elegance
OPAL Mall introduces a 21-floor marvel, featuring three parking floors, four commercial floors, two office floors, nine residential apartment floors, and a top floor adorned with customizable ultra-luxury high-tech Penthouses. With 69 shops, 169 car parking spaces, and 81 apartments, Opal Mall caters to diverse needs, setting the standard for best quality finish construction in Islamabad.
 Unique Features of Opal Mall
Opal Mall & Luxury Suites distinguishes itself with distinctive features:
Discount Options: Unlock exclusive discounts for a limited period.
Cargo Lifts & Garbage Ducts: Streamlined convenience for both commercial and residential spaces.
Transferral on Project Completion: Secure your investment with a seamless transfer process.
Spacious Lifts and Car Parking: Prioritizing customer satisfaction with ample space.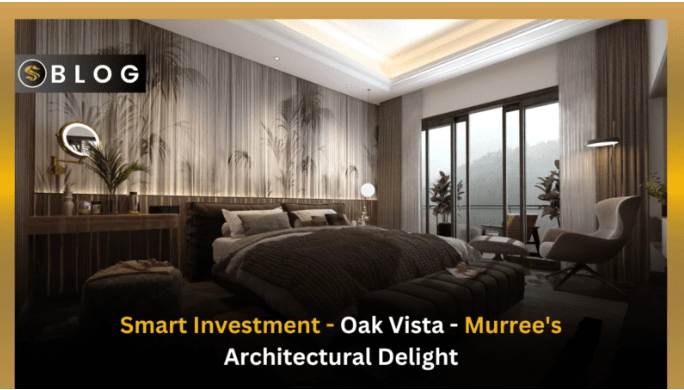 You May Also Read
Discover The Best Architectural Design In Murree – Oak Vista, Your Dream Destination
A Plethora of Options
Luxury Suites at Opal Mall offer a spectrum of choices, from 1 to 2-bedroom apartments to ultra-luxurious penthouses. Each apartment boasts a 13 ft ceiling height, premium material finishes, laminated floors, exquisite tiles, bath fixtures, firefighting equipment, smoke detectors, and an automatic sprinkler system. The project also allocates 4 floors to commercial outlets and 2 corporate floors for offices, providing the best investment opportunity in Islamabad with 3 basement floors dedicated to parking.
 Opulent Amenities
Opal Mall offers a host of world-class amenities, ensuring a lifestyle of opulence:
– Gym & Fitness Facilities
– Climate Control System
– High Surveillance and Monitoring System
– Top-Class Escalators
– 63 ft High Atrium
– Renowned Brands on Commercial Floors
– Well-Lit Apartments with Natural Daylight
– Spacious Rooms with 13 ft Ceilings
– Ultra-Modern Kitchens with Branded Fixtures
– 24/7 Security
– Firefighting System
– Food Court
Technological Marvel
Opal Mall prioritizes the use of cutting-edge technology, employing louvers and perforation for enhanced aesthetics. The project follows a three-tiered monitoring process, ensuring quality is maintained from start to finish.
 Prime Location
Located at the main Business Hub in Bahria Town Paradise Commercial Complex, Opal Mall is conveniently situated just 300 meters from the main gate Phase 4 GT-Road, offering easy accessibility to residents and visitors alike.
Sapphire Builders and Associates: Revolutionizing Real Estate
Sapphire Builders and Associates redefine real estate investment in Islamabad with Opal Mall & Luxury Suites. The project ensures a seamless living experience, encompassing surveillance systems, 24×7 security, firefighting systems, swimming pool, children's play area, landscape garden, and a fitness center. It's the best return on investment and a reliable construction company, making it the best choice for those seeking a luxurious and convenient lifestyle.
 In Conclusion
Opal Mall & Luxury Suites is not just a structure; it's an embodiment of elegance. With its architectural grandeur, prime location, and world-class amenities, it stands as the best architectural design in Islamabad. Don't miss the opportunity to be part of this revolutionary project by Sapphire Builders and Associates. Invest in opulence, invest in Opal Mall.