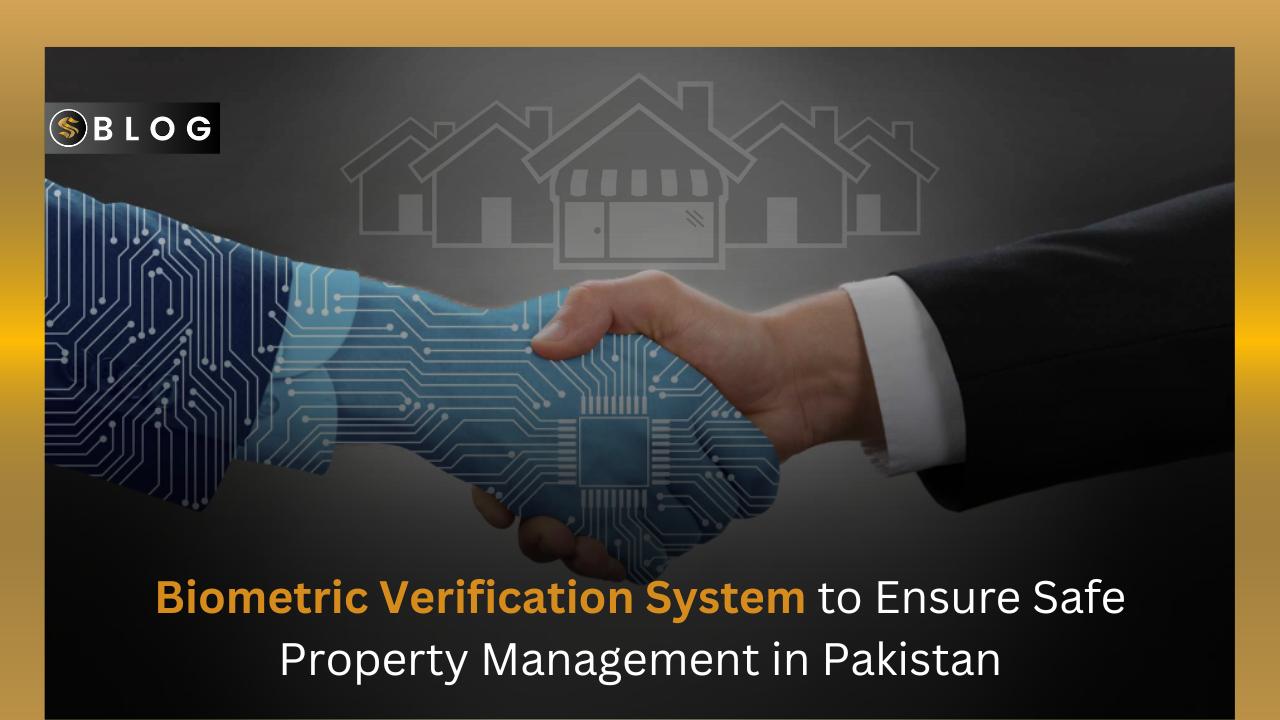 Share This Story, Choose Your Platform!
Digital Agreement between CDA and NADRA Revolutionizing the Real estate Sector
The real estate industry is widely regarded as the foundation of an economy. With real estate accounting for 70% of the nation's wealth, Pakistan's economy is built on one of the world's strongest basic foundations. The government and commercial sector pay particular attention to this sector as a result. Pakistan's real estate market has grown rapidly in recent years. Real estate will be the economy's fastest-growing industry in Pakistan in 2021 as a result of the country's improving economic situation, tax breaks offered by the government, fluctuating gold prices, and the successful expansion of CPEC.
How Real Estate Investments are changing Economy Dynamics:
Real estate, which is defined as immovable property, is one of the greatest economic sectors in the world and includes more than just the buying and selling of land. Pakistan's real estate property market has the ability to strengthen and revitalize the economy of the nation because it has the greatest per capita housing demand in the world.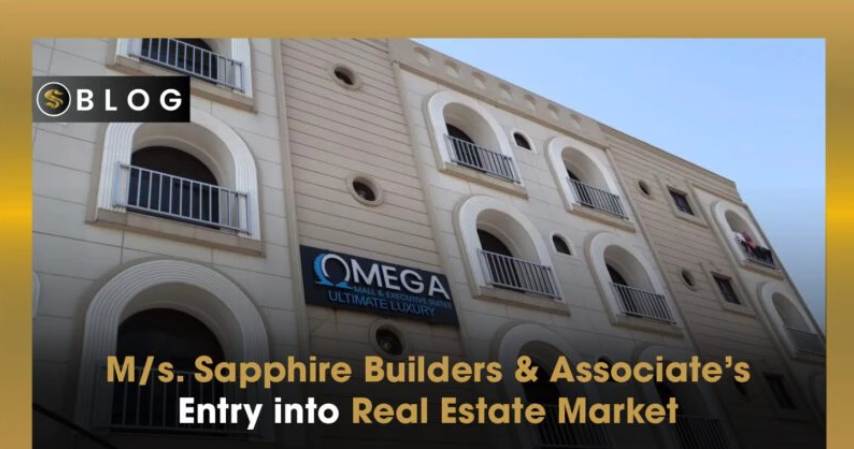 You May Also Read This
M/s. Sapphire Builders & Associates Entry into Real Estate Market
Future Real Estate Property Sector
By 2040, the nation will require 20 million housing units. This demand can be met by utilizing either planned or unplanned regions.
Less than 0.5 percent of Pakistan's land area, worth between USD 600 and USD 700 billion, is planned. By 2040, if 20 million new homes are built, this planned area's value might reach USD 1.5 to 2 trillion.
Additionally, it will result in the creation of 15 to 20 million new employments in the real estate industry and related industries. The real estate industry's operations can help boost regional output and industrial growth.
As a result, Pakistan's economy may soon be mostly driven by real estate. Unfortunately, Pakistan's real estate data is not well organized.
Construction is largely underrated in terms of its contribution to the GDP because it is an undocumented industry when the true contribution can be between 10 and 12 percent. Planning for agricultural land use, business, and the services sector are all included in real estate.
Recent National Development between NADRA and CDA
Digital Agreement between CDA and NADRA. According to press reports on June 30, the Capital Development Authority (CDA) and the National Database and Registration Authority (NADRA) signed a contract to create a biometric property verification system. The system will use biometrics to stop fraud, forgery, and unlawful property transfers in the nation's capital. The agreement was signed in the presence of NADRA Chairman Tariq Malik and CDA Chairman Amir Ali Ahmed at the former's headquarters. A Biometric Verification Solution (BVS) shall be created and implemented by NADRA in accordance with the provisions of the agreement for the sale, acquisition, and transfer of all assets in the Islamabad Capital Territory (ICT).
The 20,000 property transactions, purchases, and transfers that take place in the CDA annually will benefit from this new system. Speaking at the event, Tariq Malik, the chairman of NADRA, said that any organization may fulfill its issues by using the digital solution NADRA offers to biometrically authenticate residents and members of their families. This enhances the internal operations of the CDA and offers an additional degree of fraud prevention over the present affidavit method.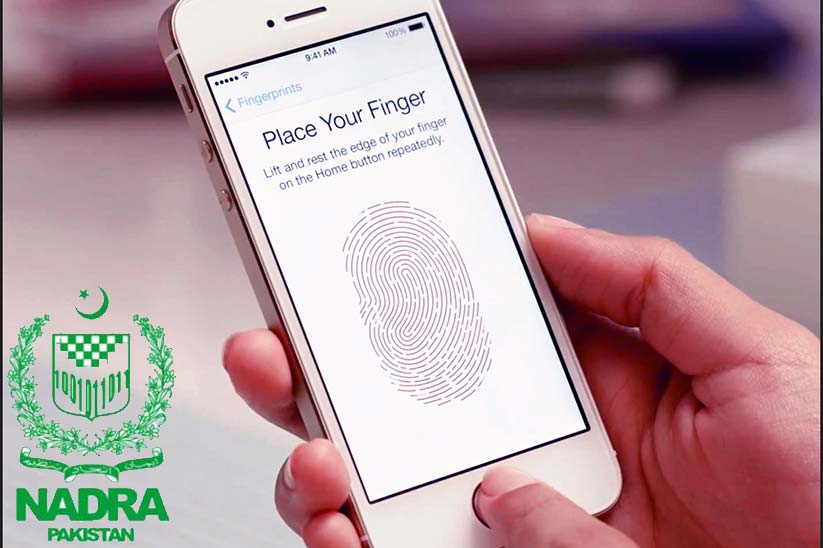 The NADRA will develop and implement a biometric verification system for use in property sales, purchases, and transfers. The system would make it more difficult to fabricate documents and prevent individuals or organizations with nefarious intentions from attempting to fraudulently transfer property in Islamabad Capital Territory (ICT). "Biometric authentication is a special approach to establish your identity and makes the transfer of property simpler. NADRA can also verify the identities of citizens and their family members using biometrics, as every organization must do.
This system will ensure that people are who they claim to be and make it less likely that the CDA will be broken into. The transactions using this type of security mechanism involve both affidavits and fingerprints. The CDA's executive director claimed that the NADRA's relationship could boost the organization's digitization efforts. NADRA is well known both nationally and internationally as one of the top system integrators for its technical expertise in the fields of information technology and data management. Additionally, these steps will, improve Pakistan's reputation.
 Real Estate Industry Challenges
In Pakistan, the real estate industry suffers a number of difficulties. The policymaking and regulation of the industry have received little attention since the founding of the nation. The problems can be broken down into four main categories: improper planning, a lack of regulations, a lack of information access, and misconduct. These problems have simple answers that are readily accessible.
In order to implement effective planning techniques, Pakistan can look to the developed world. At the same time, a national framework for agricultural and urban planning can be established. The fields of architecture, real estate development, infrastructure development, hospitality, services, technology, and financing all have ready-made solutions. For instance, in the early 2000s, the United Kingdom implemented an online land registry system using digital land mapping.
In Pakistan, only 30 million people reside in planned communities; the remainder does so in unplanned communities or slums. Four million of the 4.6 million plots of planned land have already been digitally mapped, and the remaining 400,000 can be done in the next six months.
The majority of Pakistanis living abroad are dissatisfied with Pakistan's lack of real estate openness. In Pakistan's real estate sector, land acquisition presents yet another formidable obstacle.
The timely delivery of real estate projects can be guaranteed if the procedure is made simpler for the developers. As a result, these reforms must be put into place by a regulating body.
What Needs to be Done?
A real estate regulatory authority (RERA) must be implemented in its genuine spirit and form in order to be regulated. This regulating body's duties should include policing real estate brokers and developers as well as providing assistance with any issues that may emerge during real estate development. A positive move can be opening a one-window operation system, both offline and online.
Real estate agents who are not licensed or who do not adhere to the accepted norms commit malpractices in the real estate industry.
Similar to this, bad record keeping has caused a backlog of cases to build up in the courts. RERA has previously been introduced in nations including the United Kingdom, India, and Dubai to improve real estate sector procedures. The difficulties facing Pakistan's real estate industry can thus be overcome by putting in place a national-level structure for urban and agricultural planning, adopting RERA, and granting access to information via Internet technologies.
An obsolete idea in real estate is that it only involves the purchase and sale of land. In addition to including both urban and rural property, real estate plays a significant role in the economy's services and industries sectors. Information on the expansion and performance of the sector is seriously lacking. The real estate industry has the ability to revitalize and advance Pakistan's economic development due to the high per capita demand for housing and the influx of investments in the form of remittances. Sapphire Builders and associates' ideology is based upon digitalization and efforts to revolutionize the real estate sector. We are offering projects with great investment opportunities these projects include
Oak Vista
The most well-known location in Pakistan, Murree, is a hotspot that draws visitors from all over the country, and getting lodging there is like fighting an uphill struggle. Investing in a location like this is really advantageous because you can enjoy nature and unwind there. OAK VISTA, a striking project by Sapphire Builders and Associates on the Murree Expressway, offers first-class luxury and spectacular views of the Murree valley in order to provide visitors with a unique experience.
Opal Mall
Opal Mall,  which will be the tallest building of the Bahria Town Paradise complex offers great Investment Benefits for people who want to invest in Real Estate Property.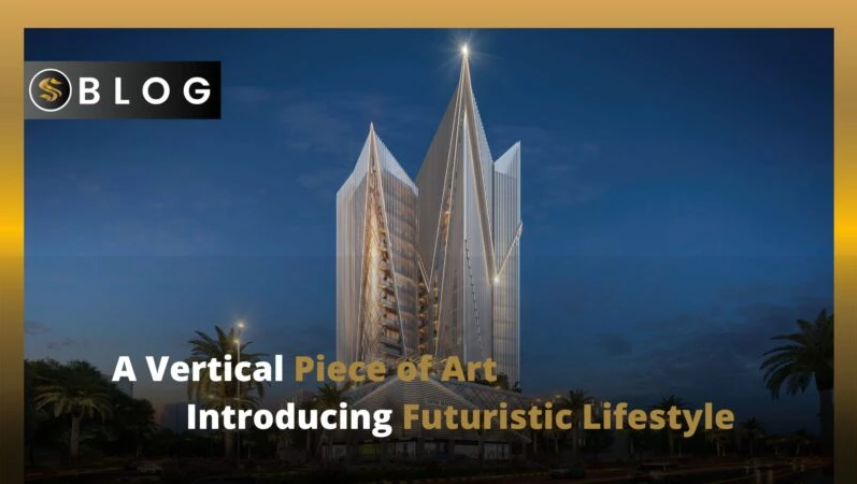 You May Also Read This
Opal Mall & Luxury Suites; A Modern Stand Off