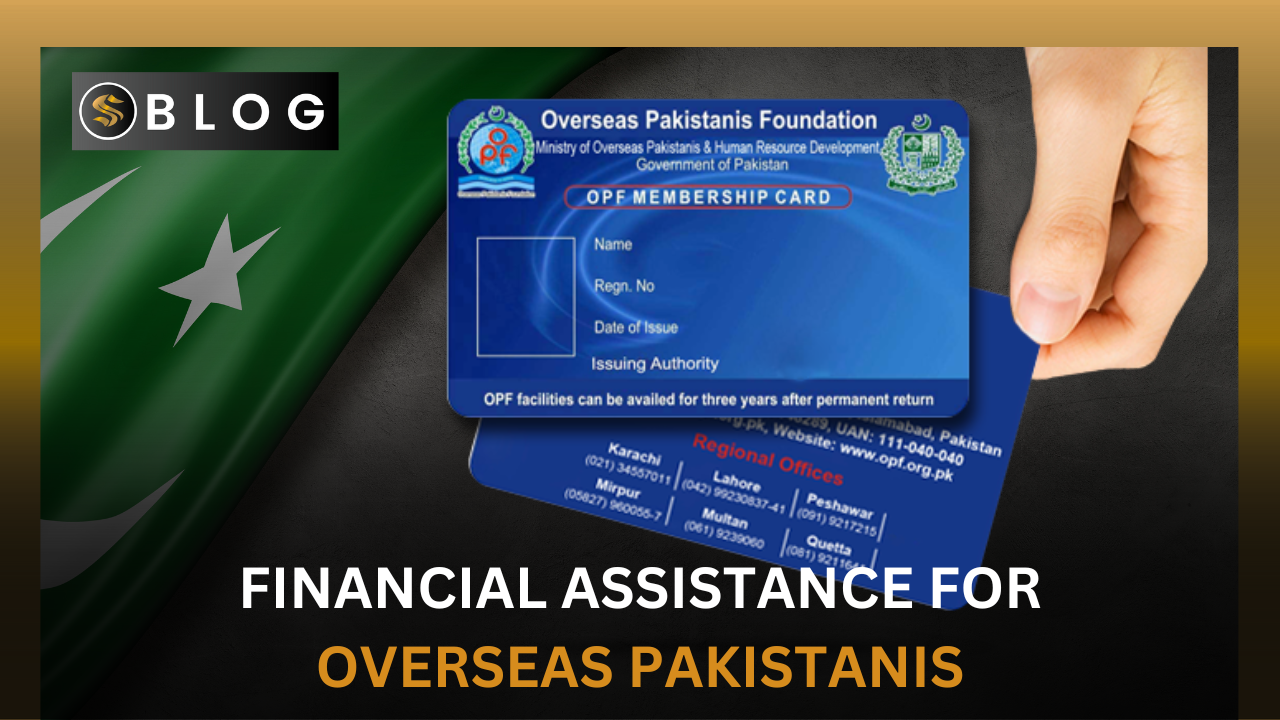 Share This Story, Choose Your Platform!
OPF Card and Everything You Need to Know About It
What is an OPF Card?
OPF Card is basically a short form for the Overseas Pakistani Foundation Card which is an initiative of the Overseas Pakistani Foundation. There are a lot of schemes that are developed by the government to facilitate those citizens that are residing in the country. However, as the government claims that a lot of investment is brought in by overseas residents of Pakistan, thus, it is fair to do something to support them as well. Therefore, this step was taken for the first time in 1980 and proved to be of immense help for those overseas citizens that were left without any financial aid due to one or the other reason.
In order to help the poor families of Overseas Pakistanis in the case of their death or incapacity while working abroad or for a period of three years following their permanent return to Pakistan, OPF created the Financial Aid Scheme in 1980–1981.
Thus, any Overseas Pakistanis who have passed away or become disabled should be an OPF registered member, so their families or those that were financially dependent on them could benefit from this.
This one-time, non-refundable award is intended to assist the grieving family in resolving their initial financial issues soon, following the death or handicap of its earning members.
At the moment, OPF offers Rs. 400,000 to the relatives of overseas Pakistanis who have passed away and Rs. 300,000 to applicants who are now disabled.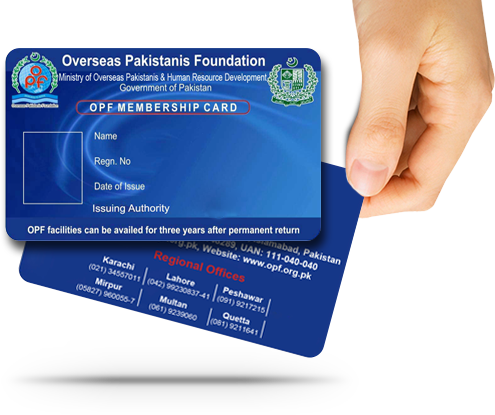 Eligibility Criterion for Attaining an OPF Card
The Overseas Pakistani who passed away and became disabled must be a registered member of the Overseas Pakistanis Foundation. With an intention of verifying that candidates meet the eligibility requirements, the following legitimate documents are needed:
The passport page bearing the Protector of Emigrants' seal and a signature will be taken into account as proof of OPF membership.
Membership Card for OPF (Voluntary and Compulsory).
As proof of OPF membership, an insurance certificate from the State Life Insurance Corporation of Pakistan that has been adequately attested by the Protector of Emigrants and includes the registration number, date, and stamp should be accepted.
The family or dependents of an intending overseas Pakistani who has applied for protection from the Protector of Emigrants and deposited funds into the Welfare Fund in preparation for employment abroad but passes away in Pakistan before leaving for the foreign country are also eligible to apply for financial assistance.
Cases of registered overseas Pakistanis who passed away or got incapacitated while working abroad or within three years of the date of their return to Pakistan would be taken into consideration for monetary support.

According to the conditions listed below, applications for death or incapacity must be submitted within a three-year window.
If you die or become disabled while traveling, three years will be taken into account starting from the accident date.
Within Pakistan, a three-year period will begin on the date of return in the event of death or disability.
Ineligibility Criterion
Cases that are filed more than three years after a person's death, disability, or date of return to Pakistan permanently.
Misinformation and tempered documents.
Use a photocopy of the required application form.
In certain mentioned cases, the dependents of deceased overseas Pakistanis are not qualified to receive financial aid under this process.
A widow who had recently wed after the death of the decedent when payment was received.
Adult kids (Older than 18).
The deceased's sisters and brothers.
Dependents with sound finances (Parents, Minors, and Widows).
If both the husband and the wife are OPF members, the family will only receive financial assistance once in the event of either one of them passing away or becoming disabled.
An impairment that is unseen or partial.
The granted amount/cheque issued will be canceled after a period of six months with the approval of the Managing Director and said amount will be granted to another deserving applicant. This will be the case if the parents of the person fail to provide authenticated documentary proof regarding the whereabouts including address, contact number along with the remarried status of the widow who initially applied for Financial Aid.
Required Documents
Following are the documents that are required to attain an OPF Card as per the rules:
A photocopy of a current passport
A photocopy of a passport page with the protectorate of immigrants' registration seal.
If you are not registered with the Protectorate of Emigrants, you must pay a membership fee of Rs. 2000 via pay order or bank draft to OPF.
Two color photos the size of a passport.
NICOP or CNIC photocopy
Iqama or Valid Visa Photocopy (Residence permit)
Properly completed application form
Validity of the OPF Card
The membership card is valid for the member's absence from Pakistan and for up to three years following his/her return.
Online Registration
If you are facing any issues with manual registration, there is an option to get registered online as well. For online registration, the following link can be used.
http://www.opf.org.pk/opf-membership/
You can also contact [email protected] to address your queries.