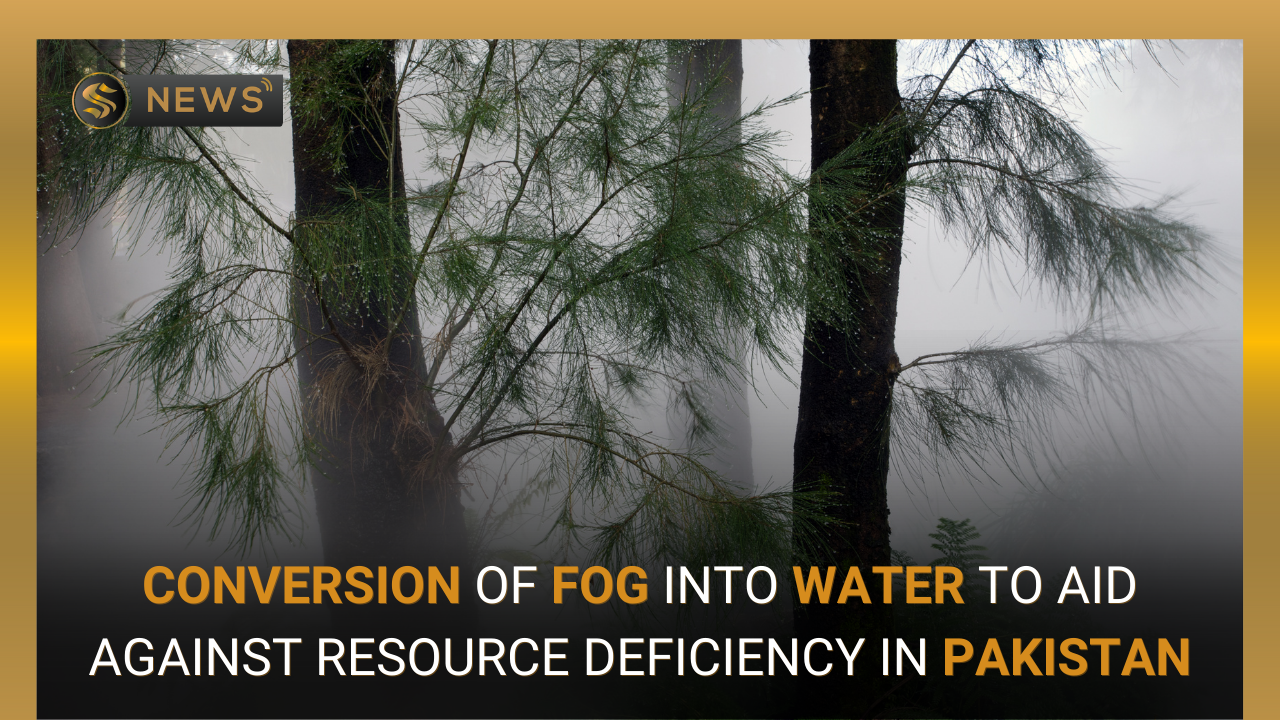 Share This Story, Choose Your Platform!
Pakistan Forest Department Working to Convert Fog into Water
The Pakistan Forest Department will start working on a project to convert fog into the water in the mountainous, desert, and other potential locations in an effort to promote horticulture and provide drinking water in communities that lack drinking water.
Chief Conservator Remarks(Pakistan Forest Department)

Saqib Mahmood, the Department's Chief Conservator, explained that the technique for collecting water from fog is known as a "fog collector."
Over the past 30 years, many nations have worked on it, and this experiment has proved successful in Malaysia, Chile, Peru, Ghana, South Africa, Eritrea, Morocco, and other Middle Eastern republics. He explained that they are using fog collectors to gather drinking water in addition to watering the plants.
Although some counties use this technology to acquire water for drinking and plants, he claimed that it was still being used experimentally around the world. He claimed that while many nations were reaping enormous benefits from this approach, Pakistan would be the first to try it out. A trial project would be launched, and roughly 100 saplings would be planted as part of it.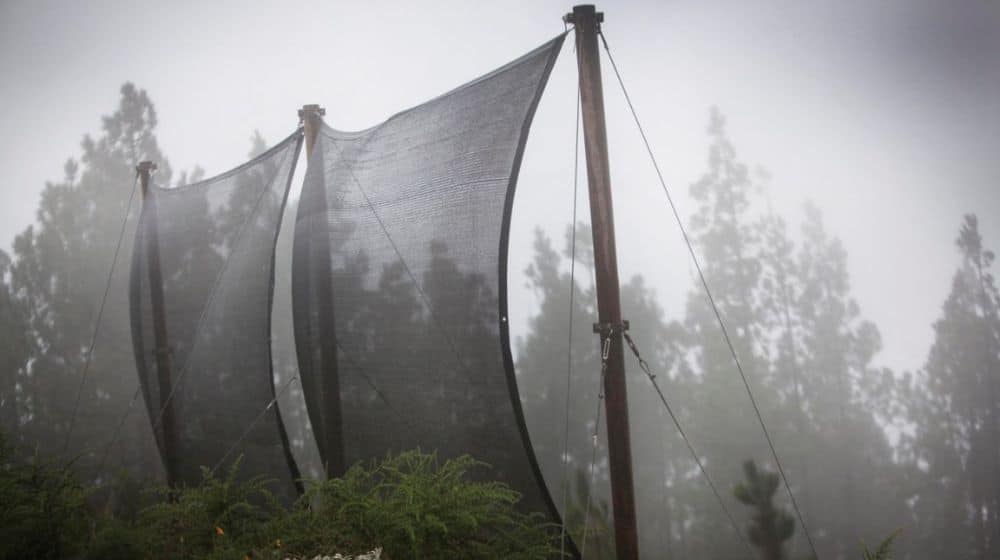 According to Saqib Mahmood, the department has given the go-ahead to begin work on this pilot project, and several parts of Rawalpindi are thought to be the most suitable locations for it.
"This strategy is quite successful in locations where the volume of water in fog is large, particularly in steep areas," the chief conservator said. The liquid water droplets that make up the vapor in the air are most easily seen on thin, flat, exposed objects, such as grass and plant leaves. A vertically arranged mesh sheet (green net for plants) is used to gather clean water. This mesh sheet allows air to pass through it, vaporizing it into drops that are then directed towards a filtration system. He claimed that everyone could use this relatively straightforward method at home to obtain pure water.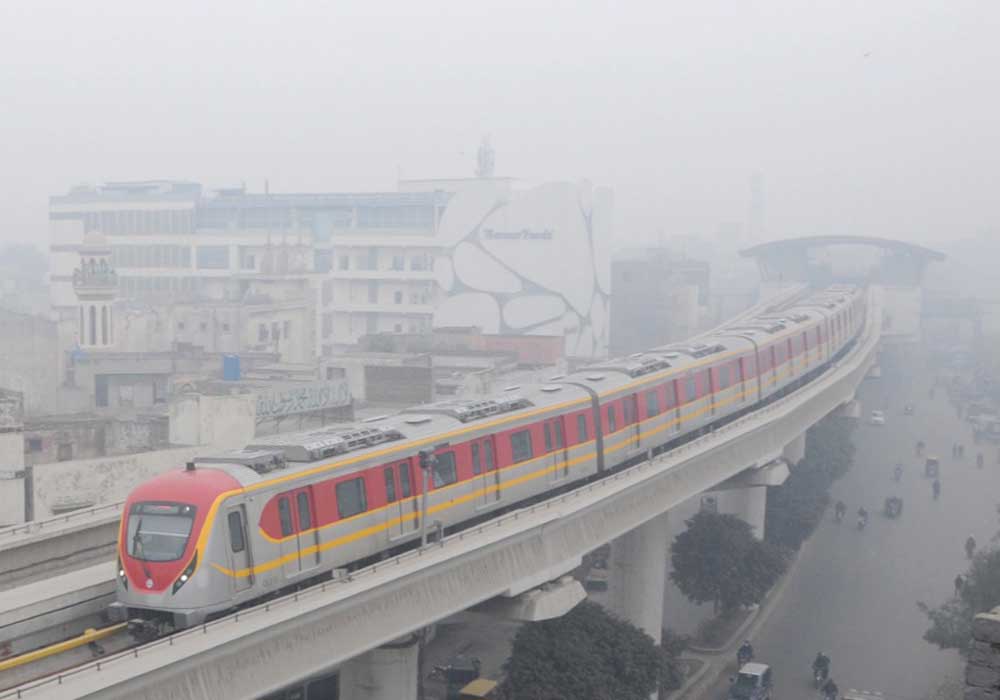 He claimed that six to twenty liters of water could be gathered in a single night using a two-meter wide, six-meter long, piece of plain green plastic net set up vertically in the wind's direction.
He stated: "the net material, filament size, and chemical coating, all affect how effective the fog collector is. Depending on their efficiency, fog collectors can capture up to 10% of the moisture in the air." He further said that by using this technique, it would be possible to fill the clean water scarcity in some arid regions and river catchments. He claimed that fog collectors might supply water for reforestation on mountain tops and ridges where it was impossible to hydrate the region using traditional techniques. He said that the fog water may be immediately collected to create a self-sustaining drip irrigation system that uses gravity to provide the fog water.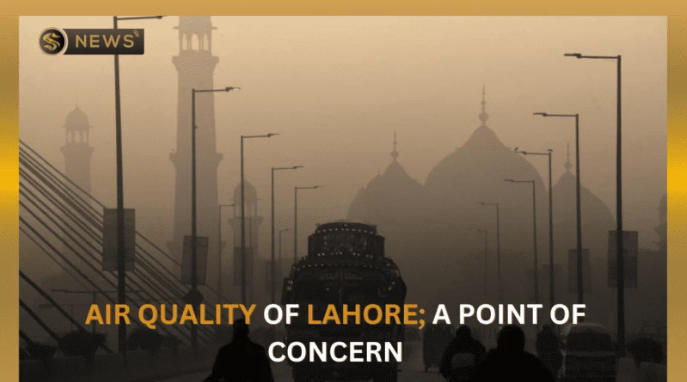 You May Also Read
Significance
Fog harvesting is significant in many ways; firstly, it does not require energy to function, which means it is relatively less costly. Secondly, it supplies water to those areas of farming where there is water shortage. Moreover, it increases the water supply to forested or vegetation areas, in order to combat the process of desertification.