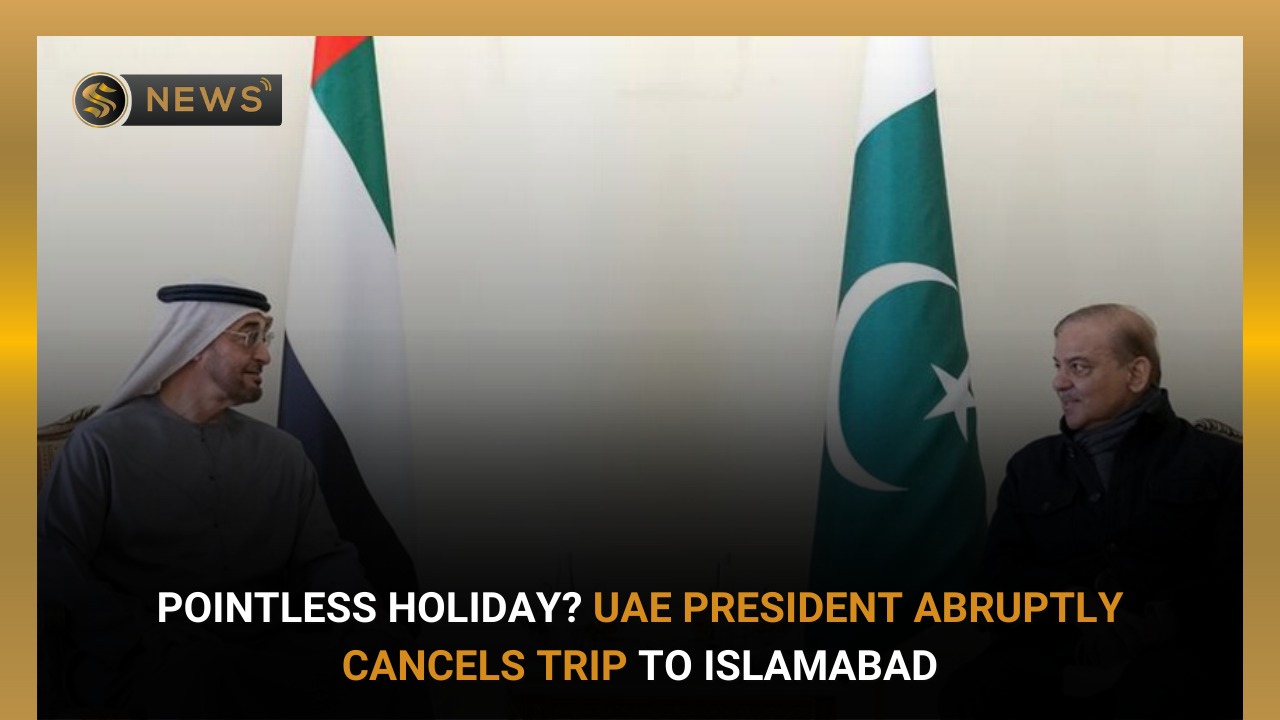 Share This Story, Choose Your Platform!
UAE President Mohamed Bin Zayed's Visit to Pakistan as its Economy Crumbles
Shehbaz Sharif, Prime Minister of Pakistan, invited UAE president, Mohamed bin Zayed Al Nahyan to spend a day in the federal capital, on Monday (today). The Prime Minister was expected to meet him to discuss vital matters and the guest was supposed to be honored with a luncheon at his house.
According to diplomatic sources, it was "an unusual occasion" for the UAE President, who was supposed to be on his way after accepting the invitation to visit Islamabad immediately after his expected arrival in the country. Sources claim that on January 25th, when the dignitary arrived at Rahim Yar Khan airport, he accepted the invitation extended by the host Prime Minister, showing his generosity and affection for the Pakistani people.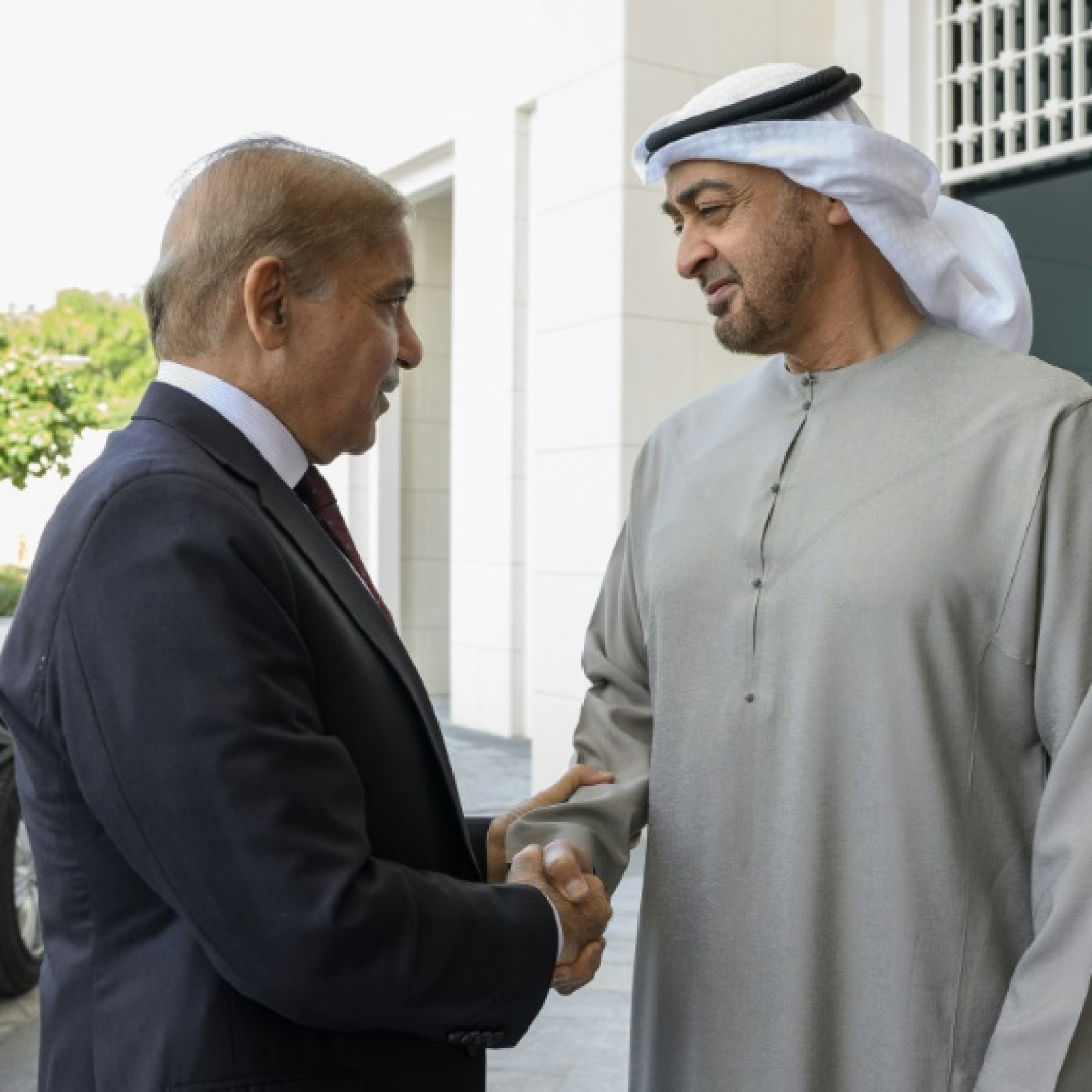 UAE's Support for Pakistan
The sources mentioned that Pakistan had received assurances from the UAE that it would have support in addressing its current fiscal challenges. It was expected that the two leaders will speak about issues of shared interest, and throughout their conversation, Pakistan's pressing needs would be brought up.
The UAE has already expressed a strong desire to invest heavily in Pakistan. The PM had appointed Khawaja Muhammad Asif, the defense minister, to serve as the honored head of state minister-in-waiting.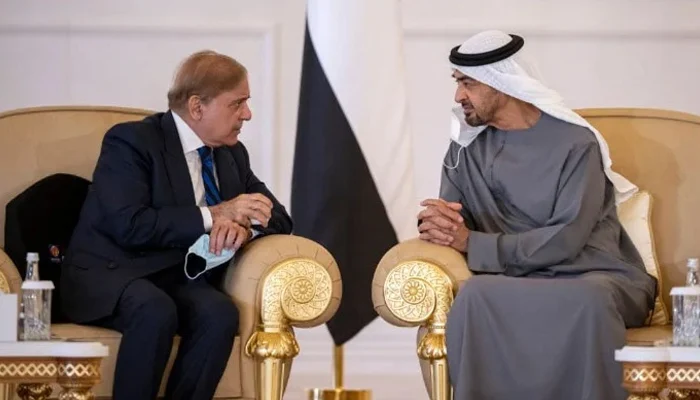 Absence of the Foreign Minister
Bilawal Bhutto Zardari, the Foreign Minister, remained noticeably absent from the meetings because he is currently in Moscow, at his Russian counterpart's request.
Public Holiday
The UAE ambassador to Pakistan, Hamad Obaid Ibrahim Salem Al-Zaabi, has been in touch with the Foreign Office and Prime Minister's House to ensure that the visit is a huge success. Capital Government declared a public holiday on Monday. All schools, colleges, and government agencies observed a leave, with the exception of the IESCO,CDA , SNGPL, hospitals, district administration, and offices of the metropolitan corporation.
The centerpiece of his trip to the capital city was to be a one-on-one meeting with the prime minister, Shehbaz Sharif.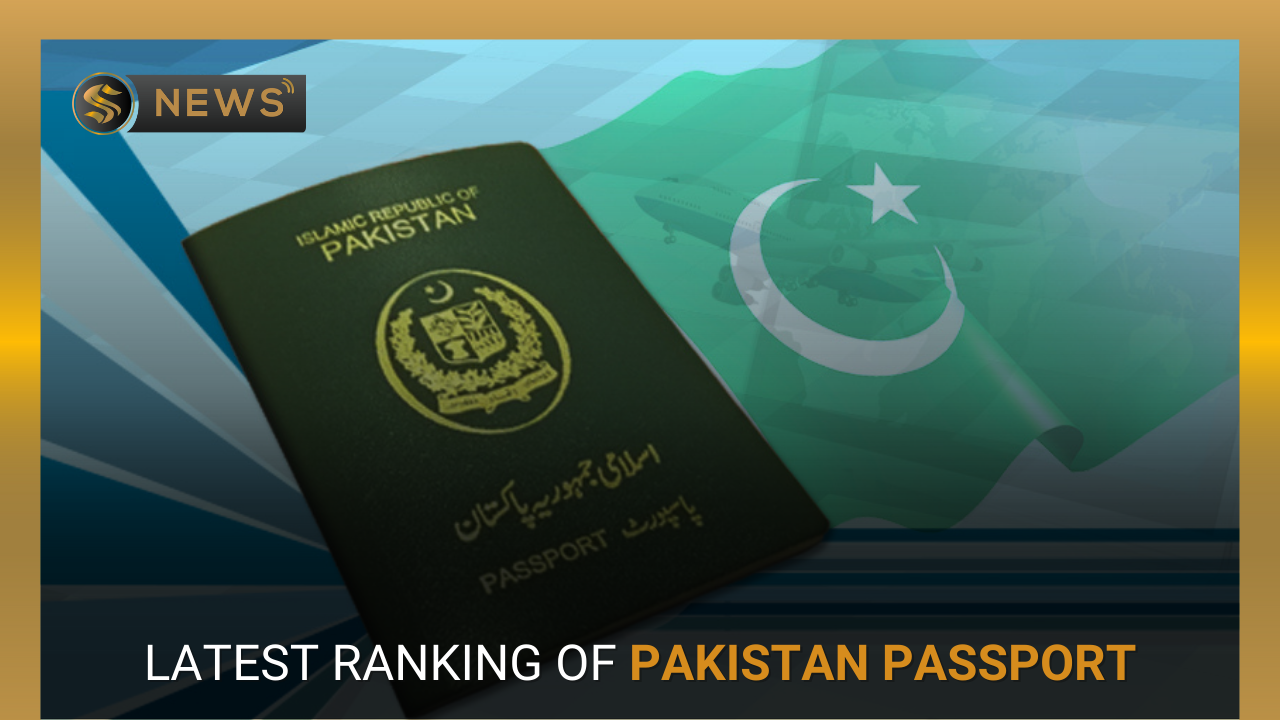 You May Also Read
COAS Gen. Asim Munir Meets Saudi Crown Prince, Discusses Bilateral Ties
Irfan Nawaz Memon, Deputy Commissioner of Islamabad, made the announcement for the holiday, on Monday 30th January as the scheduled senate meeting in the Islamabad Secretariat was supposed to take place as planned at 4pm.
Cancellation of the Trip

However, the official visit of UAE President, Muhammad Bin Zayed Al Nahyan to Islamabad today, has been cancelled due to bad weather conditions, sources have confirmed.