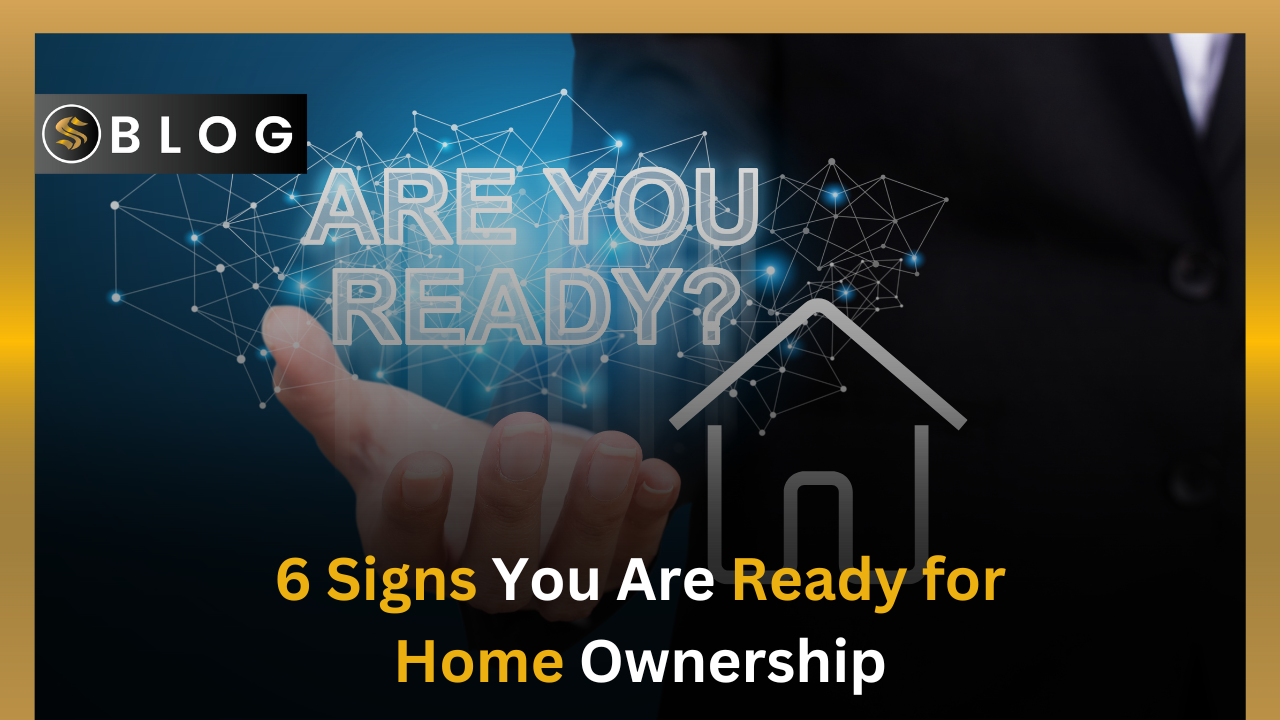 Share This Story, Choose Your Platform!
6 Compelling Indicators that You Are Ready for Home Ownership
Taking the leap from renting to homeownership marks a pivotal moment in life—a time when you're ready to put down roots and embrace a sense of belonging. Owning a home brings with it a plethora of advantages that offer long-term benefits, though it's essential to be aware of the few drawbacks that accompany this significant decision. While the financial responsibilities may seem daunting at first, adequate preparation can turn the journey into an exhilarating experience.
If you've been eagerly waiting for a sign to embark on the next stage of life and embrace homeownership, here are compelling indicators that it might be the perfect time to take that momentous step forward
Financial stability is one of the most crucial indicators that you're ready for homeownership. Owning a home involves more than just the mortgage payment; you'll need to factor in property taxes, insurance, maintenance costs, and utilities. Before considering homeownership, ensure you have a stable job and a steady source of income. A good rule of thumb is that your total housing expenses should not exceed 30% of your monthly income.
A significant hurdle for many aspiring homeowners is the down payment. Lenders often require a down payment of 10% to 20% of the home's purchase price. Having sufficient savings for the down payment indicates that you are financially responsible and ready for homeownership. If you've managed to save enough to cover the down payment comfortably, it's a positive sign that you're prepared for this significant investment.
Homeownership comes with unforeseen expenses, such as repairs and maintenance. Being prepared for these emergencies is essential. Ensure you have an emergency savings fund covering at least three to six months' living expenses. This safety net will provide peace of mind and protect you from potential financial strain.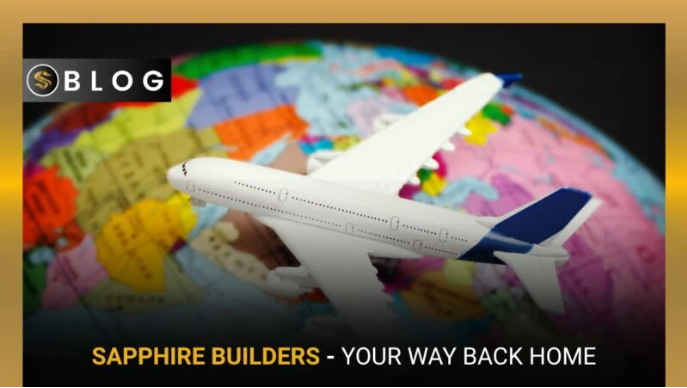 You May Also Read
Real Estate Investments With Sapphire Builders To Empower Overseas Pakistanis
Taking on a mortgage is a long-term commitment, and being mindful of your existing debt is vital. Before buying a home, ensure you have a handle on your current debts, such as credit cards, student loans, or car loans. A strong credit history and a manageable debt-to-income ratio will improve your chances of securing a mortgage and reduce financial stress when you become a homeowner.
Long-Term Plans and Stability
Purchasing a home is a commitment that typically spans several years. Before deciding to buy, consider your long-term plans and stability. Homeownership can be a wise investment if you foresee staying in the same location for at least five to seven years. Renting may be a better option for those who anticipate frequent relocations or major life changes in the near future.
Understanding

Real Estate Market Trends
A sign of readiness for homeownership is a good grasp of real estate market trends in the area you wish to buy. Conduct research on property values, rental rates, and the overall economic outlook. Familiarize yourself with the housing market dynamics to make an informed decision. As a renowned real estate company, Sapphire Builders and Associates can provide valuable insights and support in this aspect.
Introducing Sapphire Builders and Associates
Sapphire Builders and Associates is a well-established real estate company with a track record of successful property developments. Our expertise extends to residential and commercial projects, making us a trusted partner for aspiring homeowners and investors. The company prides itself on transparency, professionalism, and customer satisfaction.
Investment Opportunities with Sapphire Builders and Associates
The company deeply understands its clients' requirements and desires, consistently offering outstanding investment opportunities catering to diverse needs. You can invest with Sapphire Builders and Associates in Opal Mall and Luxury Suites, or Oak Vista Luxury Services Apartments.
Opal Mall and Luxury Suites
Opal Mall and Luxury Suites, developed by Sapphire Builders and Associates, is a prestigious high-rise project in Bahria Town Islamabad. Positioned at Paradise Commercial Complex, it is set to become the tallest building in Bahria Town Phase 1 to Phase 6, serving as the future business hub. This development offers a range of luxury apartments and commercial spaces for corporate and residential purposes.
Oak Vista Luxury Service Apartments
Oak Vista, situated in the heart of the popular tourist destination Murree, offers an unparalleled living experience. With breathtaking views of Murree Valley, this serene and picturesque location is the ideal place to invest in property in Pakistan. The project features luxury apartments with stunning views, a swimming pool, a gym, and round-the-clock security, ensuring a comfortable and secure living environment.
Offering Flexible Payment Options
Sapphire Builders and Associates offer flexible and customized payment options to their customers. It allows investors to tailor their investment approach according to their financial capabilities and preferences. With their customer-centric approach, they prioritize the convenience and satisfaction of their clients.
66.6% Annual Capital Gain
One of the most compelling reasons to invest with Sapphire Builders and Associates is the potential for high returns. They have a track record of delivering impressive capital gains to their investors. With a staggering 66.6% annual capital gain, investing in our projects can be a smart financial move.
Conclusion
Homeownership is a significant decision that requires careful consideration and preparation. By assessing your financial stability, savings, debt management, long-term plans, and understanding of real estate market trends, you can determine whether you are ready for homeownership.
Sapphire Builders and Associates can be your trusted partner in this journey, offering exceptional investment opportunities with the potential for high annual capital gain. With their expertise and dedication to customer satisfaction, investing with Sapphire Builders and Associates can be a lucrative choice for your future. Remember, homeownership is not just a property investment; it's an investment in your future and a place to create lasting memories.