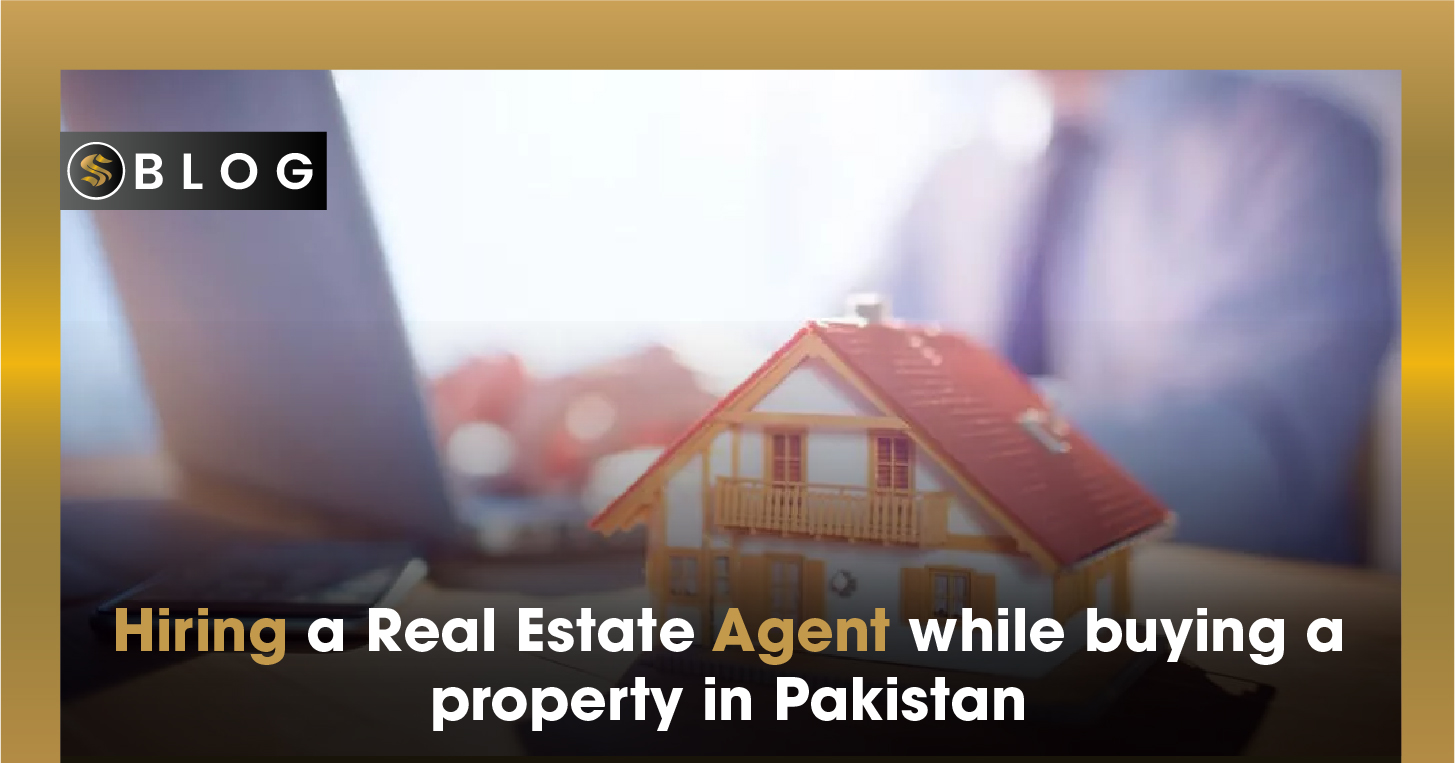 Share This Story, Choose Your Platform!
Reasons Why You Need a Real Estate Agent in Pakistan
One of the largest purchases most people make in their lifetime is buying a home, so many people try to find a way to save money for this purpose. Real Estate Agents are extremely connected and well-versed in the details of the houses that are up for sale in their region and can be a good help to you.
They can assist you in narrowing down the addresses that best meet your needs and point you in their direction. Additionally, an agent can assist you in conducting a market study to see if the price you've set is actually realistic because every buyer has a unique budget. Another reason you need a real estate agent in Pakistan is that they are knowledgeable about the area's demographics, crime rate, and other crucial information.
Real estate brokers keep an eye out for concerns that can slip your notice in addition to the must-have elements. An ordinary home buyer without an agent, for instance, could easily be tricked into purchasing a property built on an encroached property or a house with structural issues. 
Benefits of Hiring a Real Estate Agent
If you're thinking about buying or selling a house, you may be weighing the advantages and disadvantages of working with a real estate agent. Some people choose not to work with real estate agents or brokers because they think their fee is too high. However, Sapphire Builders & Associates brings you these top 10 explanations for why you ought to work with a real estate agent, whether you're a buyer, seller, or property investor.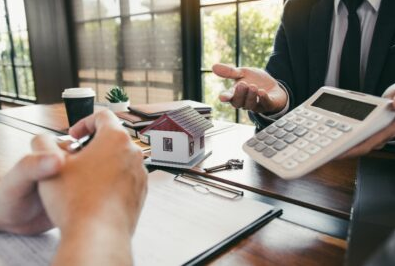 Agents Understand Your Needs
An experienced real estate agent will compile a selection of properties for you, based on your list of desires. Realtors are frequently familiar with every property on the market, so it is up to them to find the one that fits your needs and price range. Additionally, the agent will help you through the purchasing procedure to minimize the stress.
Agents are Well Versed in the Market
Agents are the only people who truly understand the situation of the real estate market today. If you're a property investor, this is one of the primary benefits and motivations to work with a real estate agent. Top real estate agents are knowledgeable about every aspect of the real estate market, especially how different variables like mortgage interest rates and the unemployment rate can affect it. Additionally, they have a thorough understanding of the market for both buyers and sellers on a street-by-street and even house-by-house basis. As a result, they are knowledgeable about the market and have access to more information about available properties than is provided generally.
Agents Offer Helpful Price Advice
Your judgement can frequently be clouded by emotions, which might lead you to overestimate the value of your house. Some people could be tempted to look at the wrong side of the coin and drastically underestimate the value of their house. Finding a real estate comparable that demonstrates you in the right ballpark is the only way to be certain. This can help you get the greatest deal while buying or selling something. On the other side, working with real estate agents is simpler.
Agents Possess Strong Negotiation Techniques
Achieving the best possible real estate deal is the common objective shared by all buyers and sellers. You'll need to be a skilled negotiator in order to accomplish this. A real estate agent should be used while negotiating with a buyer or seller because it might be challenging to do so directly. Since they have years of experience in the industry so, realtors are excellent negotiators. They are knowledgeable about what does and doesn't work.
Agents Save Time and Resources
A real estate transaction is frequently a difficult and drawn-out process. On the other hand, working with a real estate agent can help you through the procedure more easily. The agent will manage open houses and showings if you're attempting to sell a house so that "you" don't have to do all this. Additionally, the seller's agent will screen out all the bothersome calls that are unanswered, freeing you up to concentrate on finding actual buyers. Your agent will protect you against unsolicited calls and pushy sales methods from sellers if you're a buyer.
It is not possible to buy a property in Pakistan without hiring a real estate agent. There are various chances of fraud or property may be worthless if you buy it on your own.
There are a number of real estate agents in the market who provide services at different commissions which makes it difficult for people to find the best real estate agent.
Real Estate Agents Know About Legal Aspects
Understanding all the property terms contained in a normal contract can be challenging for newcomers in the real estate market, unless they are lawyers or professionals with experience in a related industry. Additionally, there is a likelihood that first-time property buyers and sellers are unaware of all the requirements that should be met and those that should be skipped in order to safeguard your interests.
In Pakistan, there is a lot of paperwork involved in purchasing or selling real estate. They can also assist you with this step of the process because real estate agents have knowledge of analyzing legal contracts. By doing this, you'll be able to save the time you would have otherwise spent obtaining all the required paperwork, including the written offer, the counter offer, and the minute specifics like certain repairs, etc. Some real estate transactions could call for additional paperwork, which your agent can assist you with, in obtaining.
This is yet another essential factor in your demand for a Pakistani real estate agent. Employing an agent will also relieve you of the stress of forgetting to tick any boxes or overlooking any important data. The buyer and seller must however, carefully read the contract themselves and ask their respective agents to explain any clauses or terms that they do not understand.
The following points would be useful to hire a real estate agent while buying a property in Pakistan:
Start With the Most Experienced Person
Many factors influence and effect the pricing of a product. A new agent might not be able to provide you with the best deal as compared to the experienced estate agents who are always working with investors and sellers. It is a tough job so it would be better if you hire an experienced real estate agent with maximum experience.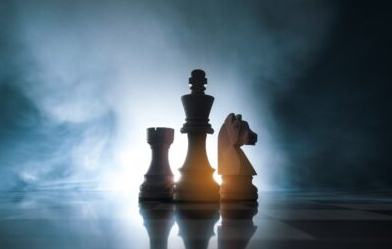 It is Beneficial to Get Recommendations
Once you're in confusion and unable to decide after interviewing multiple people, then it would be better to consult friends, family, and coworkers for references. You'll obtain an agent with an established track record this way.
Choose an Agent Who is Familiar With the Area
An agent with local experience and contacts can help you get the greatest deal. If your agent is not aware of the location, you want to buy a property in, then appointing him would lead you to a huge problem. So, you should hire someone who is an expert in your field. Never hire someone who hasn't gone to your location before.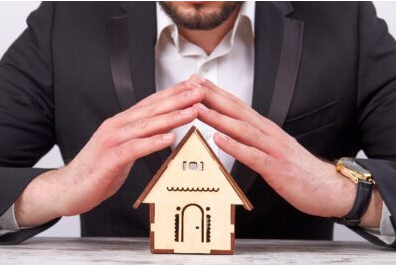 Select the appropriate type of agent. Some of the Real Estate agents are experts in:
While others specialize in:
If you know which type of property you want to buy or sell, then you must select a realtor with experience in your specific sort of Real Estate. In this way, your deal will never get stuck and you will save your time.
Select an Agent Who Understands Your Price Range
Many realtors will either tell you to go for a very high price for the house that you desire or a very low price for the property that you need to sell. As a result, it may cause you a loss. Choosing a realtor that understands your price range and never tries to back stab you, is the best option among all.
You can also rely on Sapphire Builders & Associates for the best property deals in Pakistan. Sapphire Builders & Associates will provide you with the best and most reliable investment advisors to make your investment worth it because…
We don't just sell real-estate,
We guide it the best!