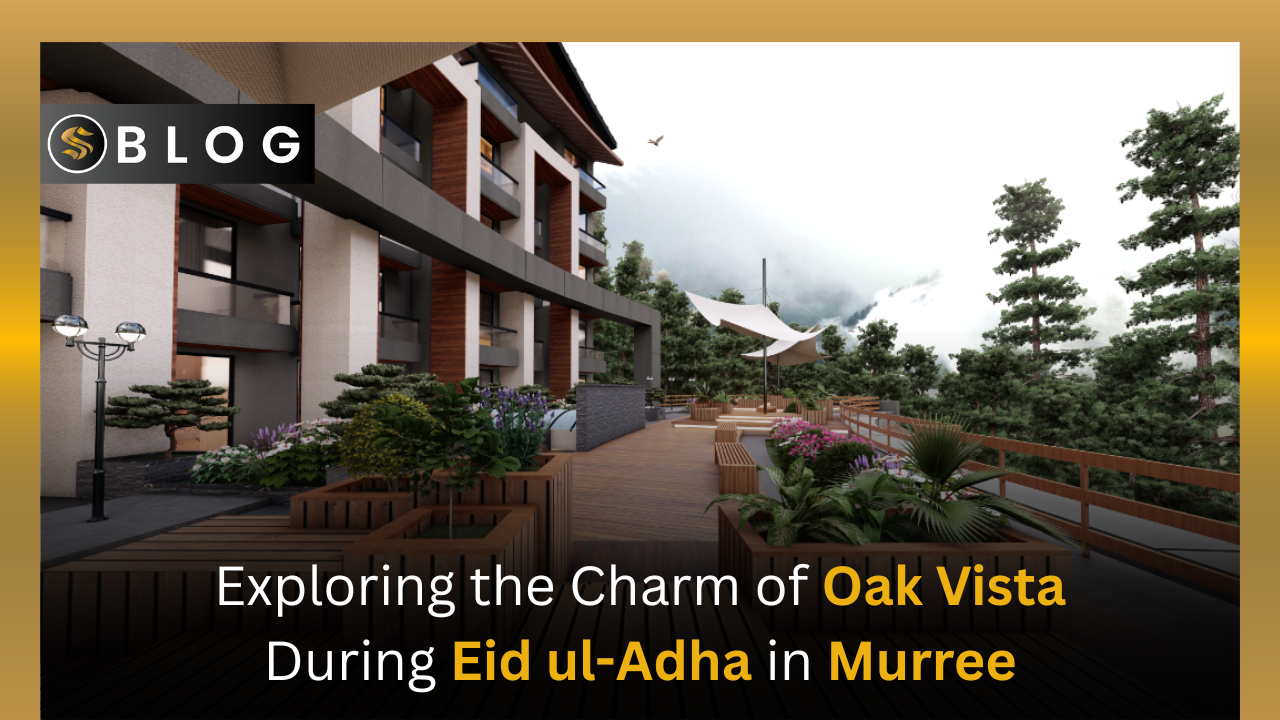 Share This Story, Choose Your Platform!
Oak Vista – A Prime Destination to Celebrate Eid ul-Adha In Murree
The joyous occasion of Eid-ul-Azha brought an overwhelming number of tourists to the scenic northern regions of Pakistan, including the picturesque town of Murree. Nestled amidst the captivating mountains, Murree has long been renowned for its natural beauty and pleasant climate, attracting visitors from all over the country and beyond. Among the various attractions that captivated visitors during this festive season, Oak Vista emerged as a premier destination, drawing in a significant influx of tourists seeking a unique and unforgettable experience.
Murree: A Delightful Destination for Tourists
As the Eid-ul-Azha celebrations unfolded, Murree experienced a remarkable surge in tourist arrivals. Families, couples, and adventure enthusiasts were all drawn to the allure of this charming town, seeking a memorable holiday experience amidst its scenic beauty and tranquil ambiance. The mesmerizing landscapes, lush greenery, and refreshing mountain air created an idyllic setting for tourists to unwind and create lasting memories.
Emergency Assistance for Murree Visitors
For the convenience of those visiting Murree, the Punjab Tourism Squad established a dedicated helpline, 1421, to address any emergencies or concerns that may arise during their stay. This initiative aimed to provide immediate assistance to tourists, ensuring a safe and hassle-free experience in this captivating hill station.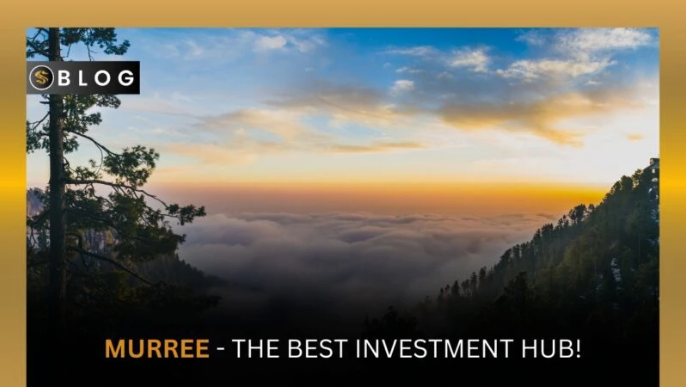 You May Also Read
Oak Vista Offering an Unmatched Experience in Murree
Situated in the heart of Murree, Oak Vista quickly emerged as a major tourist attraction. Developed by Sapphire Builders, the project showcased meticulous planning and exquisite design, offering a seamless blend of luxury, comfort, and convenience. With its prime location near popular food establishments like McDonald's and Gloria Jean's, Oak Vista provides easy access to delectable meals, enhancing visitors' overall experience.
Unprecedented Tourist Influx
The Eid holidays witnessed an unprecedented surge in tourist footfall, with Oak Vista standing out as a focal point of interest. The sheer number of local and international visitors showcased Murree's immense popularity as a sought-after destination during this festive season. The Punjab Department of Tourist Services and the Punjab Tourism Squad worked diligently to ensure that tourists had top-notch facilities and round-the-clock information. The availability of tourist facilitation centers and the dedicated helpline number, 1421, offered a sense of security and convenience to visitors exploring the charms of Oak Vista and the surrounding areas.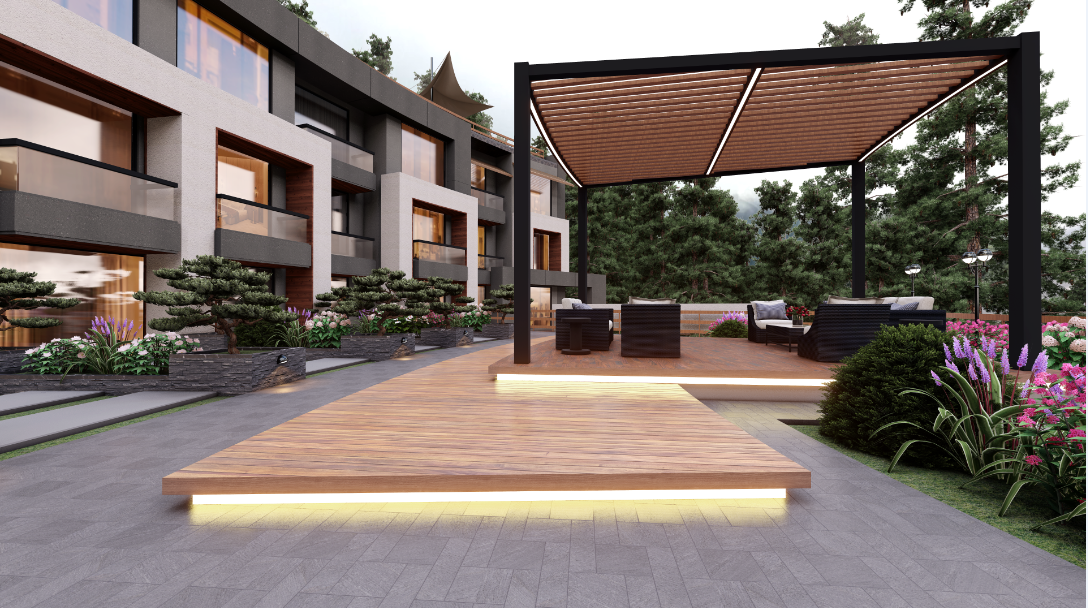 Memorable Experiences in Oak Vista
The tranquility and natural beauty enchanted Oak Vista visitors. The well-manicured gardens, lined with vibrant flowers and towering oak trees, provided a serene escape from the hustle and bustle of daily life. Strolls amidst the lush green landscapes offered moments of tranquility and reflection. Breathtaking panoramic views of the majestic mountains served as a reminder of the awe-inspiring wonders of nature.
Inside Oak Vista, visitors were welcomed with spacious, elegantly designed accommodations that exuded warmth and comfort. The well-maintained rooms and suites with modern amenities ensured a luxurious and relaxing stay. Additionally, the project offered a range of recreational facilities to cater to guests' diverse interests. Whether you want to swim in a pool, play tennis, or simply read a book in the cozy library, Oak Vista provides ample opportunities for relaxation and entertainment.
The project's commitment to exceptional hospitality was reflected in the attentive and friendly staff, who went above and beyond to cater to the guests' needs. From personalized assistance to thoughtful recommendations about local attractions and activities, the staff at Oak Vista left no stone unturned in creating a memorable and enjoyable experience for visitors.
Conclusion
As Eid-ul-Azha brought an influx of tourists to the northern regions of Pakistan, Murree stood out as a delightful destination for those seeking a memorable holiday experience. With its prime location, luxurious amenities, and breathtaking surroundings, Oak Vista emerged as a premier destination within Murree's vibrant tourism landscape. Visitors departed with cherished memories of their time spent in Oak Vista. With its unique blend of natural beauty, comfortable accommodations, and exceptional hospitality, Oak Vista is a standout choice for tourists looking to create unforgettable moments in the heart of Murree's Eid-ul-Azha festivities.