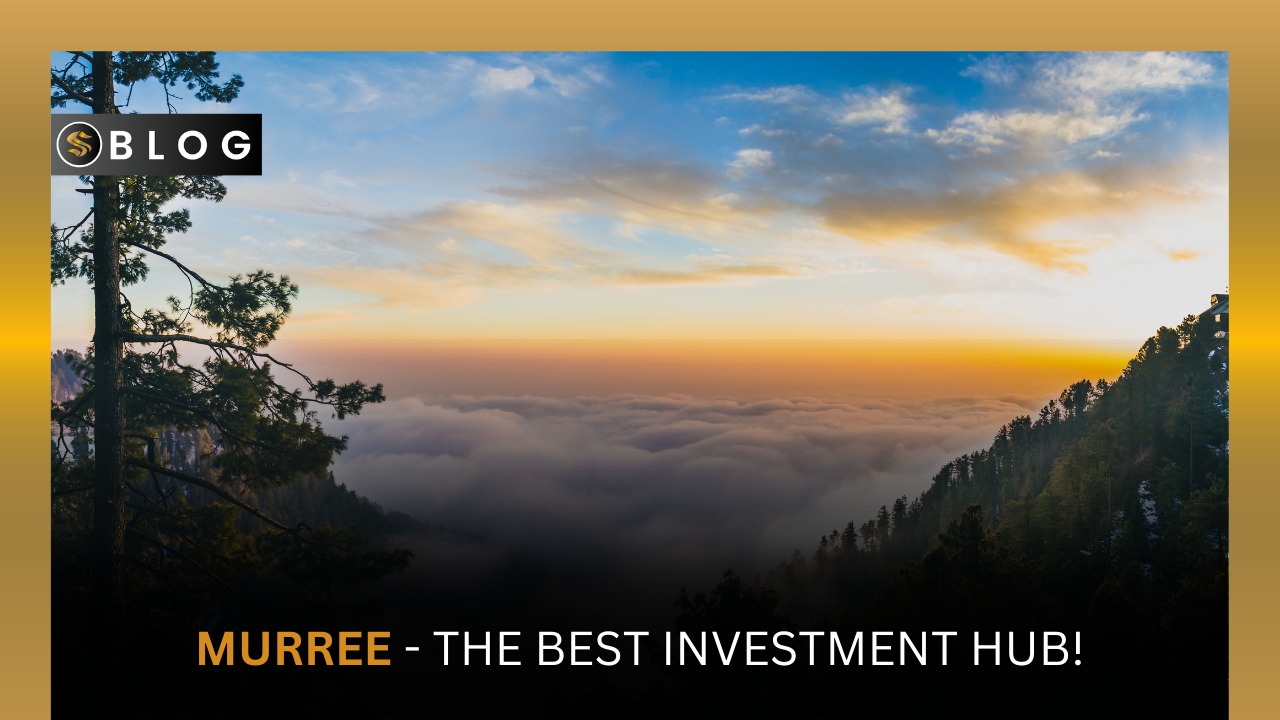 Share This Story, Choose Your Platform!
Perks of Investing in Real Estate, Murree
Investing in Real Estate market has been growing in Pakistan, day by day. The market is evolving from unconventional and modern businesses and architectonics to highly competent. Typically, when we discuss real estate investments, large cities like Karachi, Lahore, and Islamabad spring to mind.
But recently, the mountainous region has gained more attention, and with each passing day, there is a tremendous increase in the number of homes, villas, resorts, and apartments in these areas.
One of those places is Murree, where thousands of visitors come each year from all around Pakistan to enjoy the tranquil summers and the winter snowfall.  It has caught the public eye in various aspects. Despite having picturesque mountains, lush green meadows, and panoramic vistas of snow-covered summits, the area is a gold mine for real estate.
People are investing in real estate but also renting out properties for their stays, but as prices continue to rise and the population density increases, the likelihood of finding affordable housing decreases. The wisest course of action in such circumstances would be to make your own investment at the proper time, which can only be profitable. Owning a home might relieve you of unwanted hassles.
We'll explain how making an investment in Murree can benefit you in the long run in this article.
Scenic Views
Murree is by far known as the most visited and famed hill station of Pakistan. And with every passing year it is gaining even more public interest. Murree is not only reachable from the twin cities, but also because of its high height, many people come here to escape the oppressive heat.
The smooth highway and contemporary infrastructure only serve to increase the allure. Thus, making it the most wanted place for investing in real estate.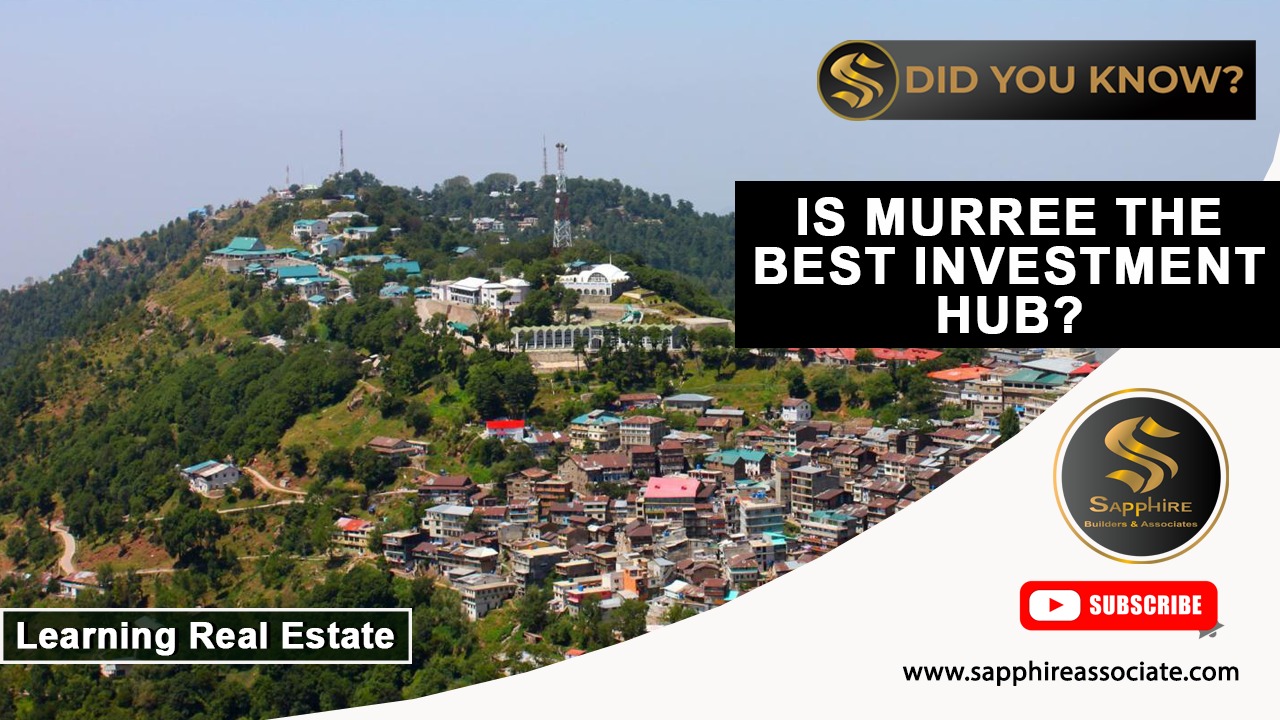 https://www.youtube.com/watch?v=YoTLjZYqUU4&list=PL7OZeLjhvZoFao0hTsvF_i7fYlA2yLqgT&index=65
Investing in real estate in the Murree Hills provides you with the benefits of good weather, mountains, and stunning aerial views of the distant mountain ranges of Kashmir, Kohistan, and Pothar. Furthermore, you can take in views of Islamabad from various high locations.
Murree offers a variety of high and low points where investors can make investments based on their needs and financial constraints.
Kashmir Point, Mall Road, Pindi Point, Upper and Lower Topa, NathiaGali, Jhika Gali, Bhurban, Patriata, Ghora Gali, Ayubia, Changla Gali, and many others are well-known hillside attractions.
Now the question arises how valuable it is to invest in Murree and its nearby regions. The answer is that local inflation affects housing costs, but the more opulent and pleasant your accommodations are, the higher the cost of renting will be.
Buy a home to avoid the headache of long lines for reservations and increasing rental costs. You may sell it or use it as a guesthouse in addition to using it as a place for you to live.
Adventures After Investing in Real Estate
Murree is a location with never-ending escapades. Everything is offered, from hours-long hiking to beautiful adventure parks, heart-pounding skydiving, zip lines, and chairlifts, along with the breathtaking cable car trips. A picture-perfect getaway from the jostling of urban life.
We'll showcase some of the locations where you can experience adventure while taking in the breathtaking sights of green mountains, azure skies, and cool breezes.
Patriata
It is situated on the Lower Topa, which is 15 kilometers from Murree. These breathtaking mountain ranges are made of ancient trees and sky touching beautiful slopes.
It is recognized for mountain paths for hiking. The cable car and an exceptional chair lift structure allow a glimpse of the complete hill from New Murree to Patriata Top. The location of patriata, also known as New Murree, is well-known among both domestic and foreign tourists for its fantastic beauty and pleasant climate. One of the numerous areas that will make you forget about your city life challenges.
Bhurban
Located 11 kilometres from the centre of Murree City, Bhurban is a centre for opulent resorts with the best amenities and technology. It is a complete blend of comfort in wood.
The luxurious options to stay and take in Murree's gorgeous views are PC hotel, Hotel One Bhurban, Sierra sky Luxury Villas, Bhurban Inn, Holiday Grand Resort, and Shelton & Suites. Additionally, Bhurban has conventional lodging establishments.
This popular tourist spot is renowned for its heavenly environment, which resembles a scene from a fairy tale. This tourist destination is famous for its heaven countryside region that appears like a touch right out of a fairytale. This location is ideal for spending time because of the big pine and oak trees, lovely flowers, scenic hiking trails, and old buildings.
Bhurban provides everything of your needs together with pristine, carpeted roadways. Bhurban is home to many government representatives, hence there are also no security issues. If one desires quiet, a beautiful view, and ideal mild weather, Bhurban is still the best place to live in Murree because the temperature there is cool even in the summer.
Nathia Gali
It is 32 km away from Murree. It comes the under boundary of the province of Khyber Pakhtunkhwa. Even though it is far away from Murree, many people have a preference to enjoy holidays in Nathia Gali.
One of Pakistan's many gorgeous routes, whether approaching from Abbottabad or Murree, is claimed to be this one. This recognized Gali extends a lot to people and as well as financiers. It provides tiny, exquisite hotels with prices ranging from affordable to expensive.
Compared to other locations, such as the well-known Mushkpuri Peak, the Dunga Gali pipeline trail, and the historic Saint Mathew's Church, Nathia Gali has more visitor spaces. It's a nice place to spend your days and nights in a serene setting and beneath a starry sky.
From Nathia Gali the renowned locations of Murree are nearby. Young people can enjoy their vacations while connected to the internet thanks to the location's excellent internet service.
Ayubia
It is a 20 km drive from Murree and comes before Nathia Gali. It is the highest point in Murree and offers a 10-16 Celsius temperature in summer. It earned the reputation of a national park in early 80s and has managed to remain the most visited hill station in Pakistan.
Beautiful tiny cafes, hiking routes, a PTDC motel, and—most significantly—the renowned Pipeline Walking Track, which links Ayubia to Dunga Gali—are among the gorgeous picnic locations.
Another notable feature of the National Park is one of Pakistan's longest and most well-known chairlifts, which transports visitors from Ayubia to Mushkpuri Top.
To delve into Ayubia, 3 to 4 days must be devoted plus it has some decent hotels to spend the night. In winter, there is a lot of snow, and the temperature rests below the freezing point. The finest time to stay in Ayubia is summer as the temperature is moderate during this season.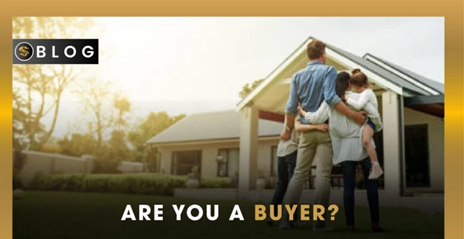 You May Also Read
Awareness You Must Have to Hire A Real Estate Agent
Other than the famous spots mentioned earlier, there are many other spots as well.
There are spots which are good for spending your day or to have some relaxing break during your holidays. Mushkpuri top, Miranjani trek, and Thandiani are some other places that you can visit. This makes the area an amazing option for investing in real estate.
Sapphire Builders & Associates– a big name in Real Estate Business, have also initiated a project in Murree to enhance the living style and provide a beautiful atmosphere for their clients.
Sapphire Builders' state of the art project "Oak Vista Luxury Service Apartments" is in developing phase, located at the core of tourist resort Murree. The greatest spot to buy property in Pakistan, Oak Vista is prepared to offer its residents the first-rate luxury real estate they deserve with breathtaking views of Murree Valley.
So, invest now with us and relax on the vacation away from all the hassles.