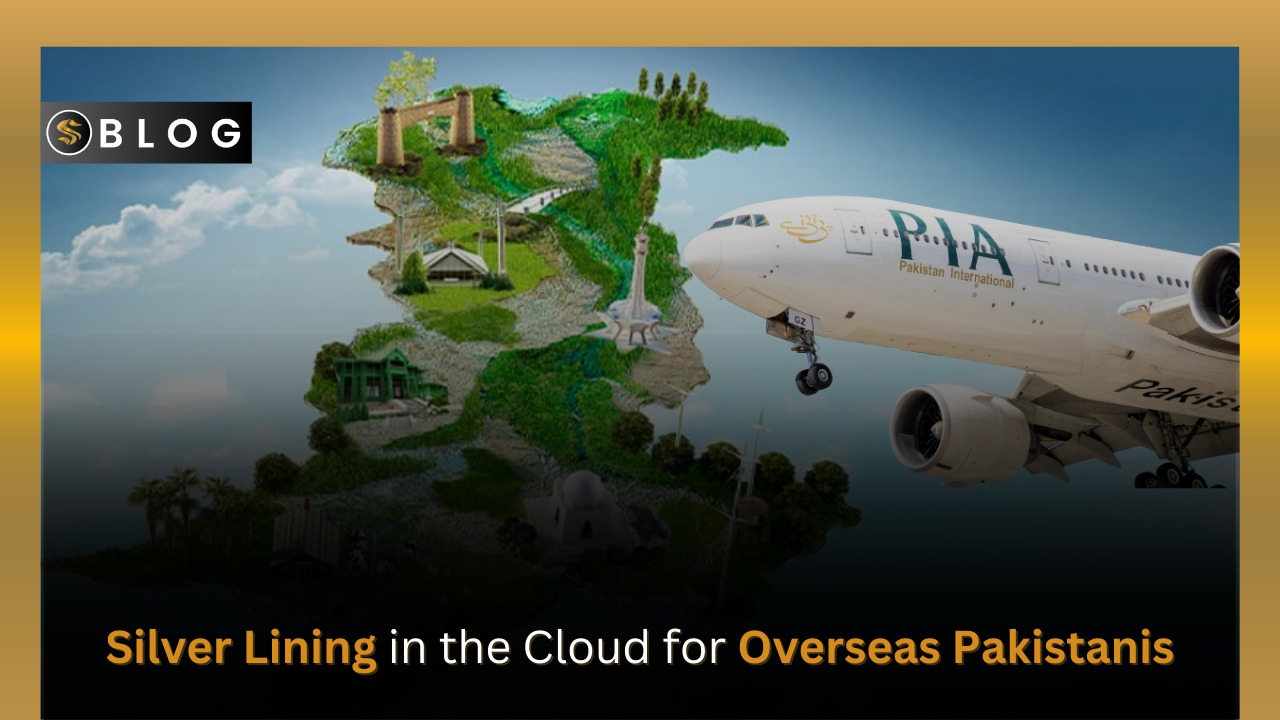 Share This Story, Choose Your Platform!
Win-Win Situation for Pakistan and Its Overseas Citizens as Economy Yields Golden Time to Invest in Real Estate
Pakistan has been in an inflationary spiral instead of the recommended 2-3%, with an alarming double-digit inflation rate that is currently averaging 10.9%. Pakistan, a net importer of petroleum, as of recently, its food, is subject to price volatility, which contributes to inflation. It is true that the price of raw materials fluctuates frequently in a country that depends on imports. Importing food into Pakistan, which is predominantly an agricultural state, seems peculiar. But throughout the years, there has been a significant lack of attention to the agriculture sector, and now even wheat is being imported.
Real Estate and the Depreciating Economy
There was no control over Pakistan's on 70% black economy, but now the government has zero tolerance for it. However, this time, the government has made it mandatory for everyone to file taxes and provide proof of their income. As a result, re-balancing has negatively impacted the entire economy. In addition, the devaluation of Pakistani rupee, in relation to the powerful dollar made the already unbalanced economy much worse. Reduced purchasing power brought on by the economic slump causes property prices to decline, and vice versa. The first main factor contributing to the decline in Pakistan real estate values is the country's economic situation.
Tax Laws on Property
Due to changes in property taxes, Pakistan Budget was anticipated to be a game changer for the real estate industry. People were first forced to file in order to purchase houses. Second, to avoid paying a greater Capital Gain Tax, the seller must hold the constructed property for four years and the plot for eight years. Thirdly, the number of transactions has dropped as a result of FBR raising property valuation rates of market value. Due to new property tax reforms, investors are less interested in Pakistan's real estate market. Property values have declined due to the low investment. Thus, it is the third main cause of Pakistan's property price collapse.
In spite of the worst inflation rates ever, Pakistan's demand for real estate soared in 2022. 64 percent of Pakistani youngsters, according to financial experts, are motivated by the prospect of huge returns on their investments (ROI). Furthermore, more housing must be built to accommodate the growing population. According to the economic assessment, the government of Pakistan allotted Rs. 34.6 billion ($212.7 million) of the budgets for 2021–2022 to the housing and construction sector.
Modern technology integration in construction projects has been shown to be beneficial to industry and the expansion of the economy. Over the past ten years, 8,767 housing societies have been established in Pakistan, according to the official Development Authorities. But regrettably, only 2,767 housing organizations have been given the go-ahead to be recognized as legitimate. These housing communities are estimated to be worth between 15 and 20 trillion rupees.
Future of Real Estate in Pakistan
The country's growth model, which is centered on private and public spending with very little contribution from productivity-enhancing investment and exports, is reflected in the repeated macroeconomic crises the country experiences. From 2000 to 2018, the average annual growth in GDP per capita was only about 2.1 percent. The COVID-19 pandemic has had a significant impact on both economic growth and human development. In the current state of the economy, the dollar is never stable. It is constantly changing and affecting Pakistan's economy in different ways. Many people bought dollars as the value increased and the rupee declined.
However, because of the slight increase in the value of rupee against the dollar, people who tried to convert their dollars into rupees or other investment currencies lost some money. As a result, we may say that currency stability is not close at hand. Dollar investors need to be well-connected to the market and be able to predict the future in order to make wise decisions. For the average person, it is extremely difficult.
However, this provides an excellent opportunity to the overseas citizens as they can use the highest value dollars to buy real estate, now. The rise in construction industry is expected to occur at least 4-6 months later. Thus, the golden opportunity!
In the current economic conditions, it is evident that the housing prices in real estate have decreased significantly, due to the after-effects of COVID-19 and the political situation of the country. However, what makes it the best time for overseas Pakistanis to invest in real estate right now, is the price of dollar recently. Although the change may not be an absolute predictor of positive things but it sure is the silver lining in the cloud.
It is the best time for overseas citizens to invest in their homeland. The reason being that inflation will eventually travel towards the field of real estate as well. But it is going to be a while before it happens. Thus, investing in real estate will prove to be extremely beneficial for them in future.
As the dollar price has exponentially increased recently therefore, it is justified to believe that this increase will be translated in construction cost as well. However, as mentioned earlier it is expected to take some time before that happens. So, overseas have a window of opportunity to grab the benefits of investing here.
It will be highly beneficial for them to make the deal before the construction cost increases and consequently, the project rates are revised. It will ensure that at the time of delivery the construction cost would be equal or more than the sale price. So if anyone takes the chance right now, it will mean that the person would have invested in some thing that costed  almost the cost that had incurred in construction of that.
Sapphire Builders & Associates is a massive opportunity provider with this respect. We have amazing projects that have managed to fetch 66-110% annual capital gain in 2022. There are a lot more projects planned for our clients as well.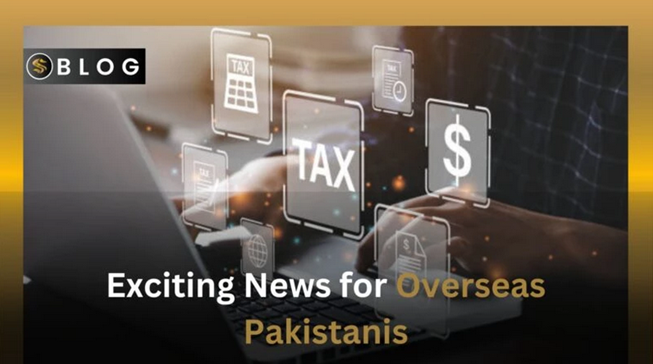 You May Also Read
Advance Tax Exemption for Overseas Pakistanis
It is a high-rise composite mall with upscale business, corporate, and residential space that is also Islamabad's tallest structure. An ultra-modern skyscraper with 21 stories is available at Opal Mall. It is further divided into three parking levels, four commercial floors, two office floors, nine floors of apartment buildings, and a floor with ultra-luxurious, high-tech penthouses that may be customized to your desires.
For travelers and everyone who enjoys the adventure of travel and living in a resort setting, Oak Vista in the center of tourism, Murree, is a dream come true. It includes all the amenities that contemporary technology has to offer, giving you a high level of luxury without sacrificing your comfort. The tranquilly of the valley's picturesque scenery justifies the expense. The goal of Oak Vista is to build a year-round accessible new resort at a reasonable distance from Islamabad. This initiative aims to replace your primary source of income or business by providing exceptionally high rental income (30,000 to 50,000 per night).
The project provides modern office space, one megastore in the basement, and opulent suites with one and two-bedroom apartments, in accordance to overseas style, for rent in Islamabad. It was created with high-end living standards in mind and is completely on par with them. Omega Mall, located in Police Foundation, PWD, has been constructed across an area of 2 Kanal (10,890 square feet). It is surrounded by a number of essential services, including educational facilities, restaurants, apparel stores, marts, and a lot more.
Let's Talk and Explore new Opportunities
If any of our personnel asks for cash payment, kindly call or inform directly at +92 515194417-8
or raise your complaint on info@sapphireassociate.com